PSAT Pandemonium
Hinsdale Central juniors, sophomores and freshmen took the PSAT on Oct. 7 and Oct. 13 in school, opening the debate on whether or not students should take the test.
All grade levels mainly use the PSAT as a practice form of the SAT that they will take either their junior or senior year.
"It definitely will give me a view of what the actual thing might look like," said Helena Tragas, sophomore.
After students get their individualized scores, they will be sent a free link to Khan Academy, a website where students can study any subject they choose. From there, they will be able to access personalized SAT practice.
"[It] is a great resource that will help students prepare for future tests," said Jennifer Regnier, Director of Counseling and Social Work. 
However, some students see it as too much practice. They say they feel as if it shouldn't be taken repeatedly over the three years of high school.
"I feel like it could be unnecessary taking the same test every single year," Tragas said.
While the sole reason for sophomores and freshmen to take the PSAT is to practice, juniors will be able to use their PSAT to qualify for a National Merit Scholarship of $2500, given out by the National Merit Scholarship Corporation  (NMSC). NMSC sponsors give out additional $2500 scholarships.
"It's the one time that they can use the score for something other than just practice," Regnier said.
According to a study done by University of Hartford Psychology professor Natasha Segool, 89% of students have an increase in stress when taking standardized testing. Most students attributed this increase from parental pressure to perform well on the test. 
"It's that unnecessary nagging," said Riah Sidhu, sophomore.
However, there were some students who were outliers, saying they will probably not feel too much stress in the week leading up to the PSAT.
"I don't think I'll be like stressed out about it," Tragas said. 
As for the academic performance of students, grades and participation in class, around the time of the PSAT, they generally agree that it will stay the same.
"[My academic performance] will not be affected by the PSATs," Sidhu said. 
Nonetheless, students said they feel as if their life outside of school will be negatively affected, specifically their sleep schedules on the night before the PSAT.
"I think it could definitely mess my sleep schedule up a little bit," Tragas said. 
Scientists at the Brookings Institution found that 50 to 80% of standardized test improvements were only temporary. Students tend to agree with those findings, saying that standardized testing does not accurately depict them.
"Even my own teachers think that it causes stress, especially for me, since I don't do very well on those types of tests but do very well in school and getting my grades," Tragas said. 
If you have any questions or want more information on the PSAT, you can contact Jennifer Regnier at [email protected].
Leave a Comment
About the Contributor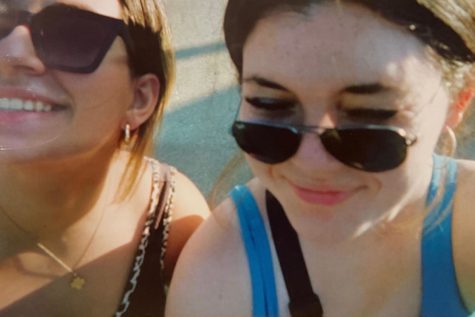 Clara Pappas
Clara Pappas, junior, is excited to be joining the Devil's Advocate staff this year. At school, she is a member of Radio Club and Broadcast Club. Her...