Theories circulate as Gabby Petito case progresses
Disclaimer: This story is an opinion piece based on facts shared by the news and police. This story is meant to spread awareness of what has happened to Gabrielle Petito and present a theory many students seem to share.
On Saturday, Sept. 11, social media blogger Gabrielle Petito was officially reported missing. She had been camping throughout the western national parks with her then-fiancé, Brian Laundrie. Ten days prior, Laundrie returned to his home in North Port, Fla. with the van in tow but no sign of Petito. As her family grew worried, Laundrie and his family became unresponsive to both them and the police.
On Sunday, Sept. 19, investigators recovered human remains in a Wyoming forest that closely resembled Petito. They were officially confirmed to be hers shortly after. The cause of death was deemed homicide and strangulation. Laundrie was named a suspect and went missing around this time. 
"There is no chance that he wasn't involved," said Liv Miller, senior. "If he was genuinely innocent, he would have spoken to the police immediately." 
Angered citizens have surrounded the Laundrie family home each day throughout this case. However, the only response the citizens received was an order to speak to their lawyer. When the death was deemed a homicide, the lawyer's response was, "may Gabby rest in peace."
"A normal parent, when you text someone that they're going to call the cops because you can't find your child, they would reply," said Joseph Petito, Gabby's father in an interview with the media. "No response, no nothing."
Many people believe that Laundrie was involved in the strangulation of Petito. However, it is being questioned whether or not his parents are involved in helping him flee from the police. 
"I do believe they know a lot more information than they're putting out there," said Nicole Schmidt, Petito's mother. "Somebody needs to start talking."
I believe that Brian Laundrie is guilty of strangling Petito. Days prior to her death, the couple was stopped by police and disclosed that they were in an argument. Petito revealed that they were struggling to spend all of their time together in such close proximity and that they had lashed out both verbally and physically on each other. Petito appeared to be extremely distressed by the situation, as she breathed heavily and sobbed in the police surveillance footage. Ultimately, the police let them go.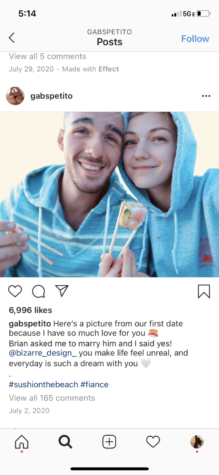 "I found the police footage very chilling after knowing what happened afterward," said Sarah Jane Nicholson, senior. "I find it suspicious that he [Laundrie] hasn't said anything yet." 
I also believe that Laundrie's parents are involved. Along with failing to communicate with the Petito family, they have not been helpful to the police as they search for their son. The parents reported Laundrie missing officially on Friday, Sept. 17. They claimed that he had left for a hike at the Carlton Reserve three days prior. This was the last sighting of Laundrie by anyone before he went missing. 
The Laundries disclosed this location to the police and an investigation of the premises was conducted. However, there have been no signs of Laundrie throughout the park even after four weeks of intense searching. Still, the parents have remained at their home, not disclosing any new information. I think that if the Laundries were genuinely worried about their son's whereabouts, they would be much more involved in the search process. 
To learn more about this case, visit this link. 
Leave a Comment
About the Contributor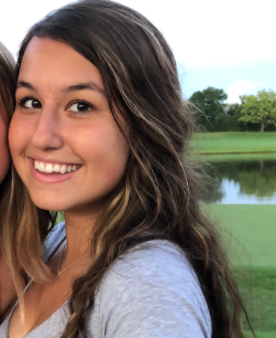 Taylor Fodor, Writer
Taylor Fodor, a senior at Hinsdale Central, is excited to be entering her second year on Devil's Advocate. She is a pommer at Central, and can be found...