Race and equity in D86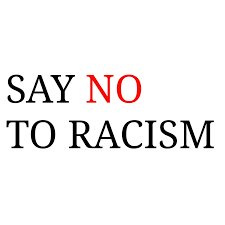 Dear D86 Community,
Hinsdale Central is sometimes a wonderful high school. Awe-inspiring academics, excellent extracurriculars, and locker rooms where racial slurs envelop the tongues of eruptive teenagers define our school. It's no wonder that school administrators have tried to resolve this issue of unabashed racism. It's no wonder that our community has responded in an appalling way. Our community demonstrates bigotry through our opposition to cultural equity work despite its great importance, and it is only when we step forwards together that we can advance.
The D86 community is opposed to anti-racism work. Earlier this year, Hinsdale Central explored the possibility of working with a diversity consultant–The Valbrun Consulting Group. Some asked what that meant. Others inquired about the budgeting for such an investment.
In a Patch article, one resident was quoted as saying: "We have a woke culture ruining our schools. Why would the district want to hire another racist consultant?" The quote dismisses equity work and "woke culture" while emphasizing the traditional American values of racism and bigotry.
And The Valbrun Consulting Group got the message. According to the January 13, 2022 Hinsdale Board Brief email, Superintendent Tammy Prentiss announced to uproarious applause that the nationally recognized diversity authority would not be working with our school. After receiving various messages from community members, the organization found Hinsdale Central High School to be "a dangerous place".  Some of us hate diversity consultants so much that Hinsdale Central High School is a dangerous place. This is disgusting.
Despite our community's attitude towards racial equity work, the importance of said work cannot be understated. It is empirically undeniable that diversity benefits schools. According to retired professor and author Kenneth Henson in his book Education Psychology for Effective Teaching, students work better when in a diverse environment. Exposure to different cultures and viewpoints creates new points of coordination and collaboration, maximizing creativity and furthering teamwork skills. Diversity not only benefits those who are uplifted, but also those who uplift others.
We all have a part to play in bettering our community. School administrators: continue demonstrating interest in equity work, and consider providing more opportunities for students to learn about diverse cultures. We want honors and AP classes that focus on more than the white perspective. Teachers: make your classrooms anti-racist spaces. You lead our school, and it is from your example that our climate develops. Parents: get it together. And, students: address casual racism. Silence ferments bigotry, and it is only through demonstrating an intolerance for racism that we defeat it.
Leave a Comment