Allow super shoes during competitions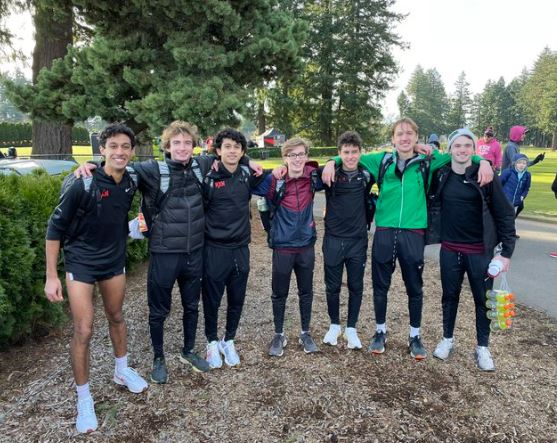 The super shoe; the newest innovation in the running world. Nike was the first to break into the super shoe universe while chasing the Sub 2 hour marathon barrier in 2017. Super shoes were made for one specific reason; to break records. Now there are models that are meant for every event in the track and field world. Every other company is scrambling to keep pace.
With innovation there is always controversy. Since the release of these special shoes, Eluid Kipchoge broke the marathon World Record officially twice, but three times if the Ineos Sub 2 challenge counted where he ran 1:59:40 for 26.2 miles. Everyone seems to want to wear them. If you were to go to a track meet or a road race, the fast majority of runners will have that famous swoosh on their feet.
The real question is if they are providing an unfair advantage to those who are wearing them and if they should be allowed to be worn in competition. Some believe that they should be banned because of their proven help to the runners run faster. Others believe that this is just part of the innovation of sports and should be allowed to be worn in competitions. Athletes are
running faster than they ever have before, and to many people it's because of the spikes on their feet, not necessarily the athlete themselves. Now almost every major shoe brand has their own rendition of the special shoes, and spikes made by Nike to break the records of the past.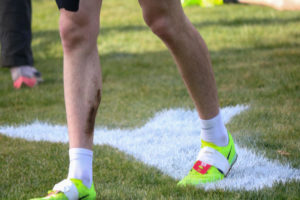 The running world was taken by storm when records began to fall as special shoes became more and more prevalent on the track, and the roads. World Athletics was given a tough task before the 2020 Olympic games where almost every Nike athlete would be wearing super shoes specially designed for their event. They had to decide whether they should or should not be
allowed. Long story short, the IAAF (World Athletics) allowed them to be worn during the Tokyo Olympic games with some regulations to "even the playing field". Not everyone was happy with that decision though. As an athlete and runner myself, I believe that the IAAF (World Athletics) should continue to allow athletes to wear their super shoes of choice during competitions.
I have run track and cross country for six years, and for the first three and a half years of them I didn't have super shoes. They weren't really a popular thing. Nike's 4% shoes were in its infancy, and it was meant for the marathon not the track or the cross country course. About three years ago Nike's professional runners started wearing super shoes. Halfway through my sophomore year they became available to the public, and of course I got my hands on a pair.
Since then I have worn both super shoes and regular trainers, and there is definitely a difference. The first workout I put them on for was a life changing experience. They do help and you obviously get a lot more return than a normal pair of spikes. But running fast is always not about what is just on your feet. You aren't just going to put a pair of dragonflies on to break a world record. These runners that are breaking these records have dedicated their lives to do so and a pair of shoes should not discredit how fast they are actually running.
Everyone wants to get their hands on these spikes, and pretty much anybody who is anybody in the professional running world is wearing some kind of super shoes. My sister currently runs at the University of Wisconsin-Madison who is sponsored by Under Armour. Under Armour has not yet made a comparable product to Nike so all the athletes are allowed to wear their choice of the Nike super shoes. Others are taking the logos off or coloring over the Nike swoosh so they can wear them in competitions.
In a photograph from Business Insider, taken by Paul Nelson, it shows the feet of a runner wearing a pair of Nike's road racing shoes painted black to disguise the shoe. This has happened many times with other athletes, especially college athletes or professionals. There are photos of college and professional stars such as Nico Young of Northern Arizona or Oliver Hoare from the On Athletics Club, and Dylan Jacobs formerly of Notre Dame wearing Nike products with alterations to hide the branding before their respective sponsors made comparable shoes.
Some may say that these athletes are only breaking records because of the shoes on their feet. According to Running Magazine, "The Dragonfly is what Mohammed Ahmed wore to break his own Canadian 5,000m record and run one of the fastest times over the distance in history, and what Joshua Cheptegei wore to break the 5,000m world record on Friday. That's two top-10 5,000m times in the space of one month in this particular pair of shoes" (Kelly). Although yes, these shoes have been worn in some of the fastest races in history, why is this debate starting now. If you look at a pair of spikes worn in the 1930s to now, it isn't even comparable. Even going back to the early 2000s nothing is comparable. There is innovation and everything and we should not be stopping athletes from wearing what is going to help them run as fast as they can.
Super shoes should continue to be allowed in competitions. Although everyone is running faster than ever it doesn't matter. Innovation happens and it is something we all have to live with. Runners should not be punished for the era that they are competing in.
Leave a Comment