Seniors NHS members help juniors prepare to complete their applications
With National Honor Society letters being sent out mid October and received by many juniors, the application process is beginning for them. We reached out to juniors to get their questions answered by active senior National Honor Society members so they can get ready to submit their NHS application by Friday, Feb. 3.
Q: What are the requirements for NHS?
A: "The main requirement for NHS is to be someone who is dedicated to service, expresses leadership, and demonstrates solid scholarship," Aadit Bhavsar said. "People in NHS have to be willing to dedicate their time to the betterment of their community. NHS members have to understand that struggles and disparities exist in our society and have to be passionate about solving these issues." 
Q: What is the best part of being in the National Honor Society?
A: "The best part is being able to volunteer and work events with our teammates. My favorite thing so far has been Sugar Wars. It was really fun being able to participate in a competition against other teams and do it for a good cause," said Sophia Gramatis. "For Sugar Wars, each team had to come up with a theme for their table of baked goods. Everyone was responsible for baking and bringing their treats to the morning of the event."
Q: Is there anything we can do to make our applications stand out?
A: "A core value of NHS is service, and as a result I think it is important to add a section where students include prior community service activities. This gives students a chance to reflect on the importance of service as well as identify service activities they might want to be a part of in the future," Nysha Adusumilli said.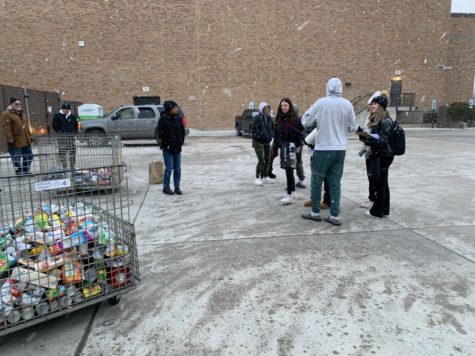 Q: It says you need to be in an activity for 2 consecutive years, can that be freshman and sophomore or does it have to currently include junior year?
A: "It can be freshman and sophomore year. For example I've been on the tennis team since freshman year. This will allow students to include activities they partook in as underclassmen as well as acknowledge the demanding workload of junior year," Adusumilli said. 
Q: What are the leadership opportunities for students who are accepted into NHS?
A: "Students can campaign to be voted to be a co-president (2 positions), co-secretary (2 positions) or media designer. They each receive their own hours that go towards the necessary NHS hours and help facilitate club meetings and volunteer opportunities. The presidents take executive roles in initiating new members in the spring and presenting during meetings along with the co-presidents. Co-presidents are responsible for keeping track of all members' hours through a master spreadsheet. The media designer makes advertisements and runs a lot of the competitions for t-shirts or posters. We meet in the mornings to plan and work well as a cohesive team," said CC Huber, co-secretary for NHS. 
Q: What is the commitment level of NHS?
A: "The commitment level of NHS after you join can be whatever you want it to be. For example, you can be an officer or group leader and be required to go to every meeting and keep track of other people's points. Or you could be a co-president and run each meeting. Or you could just be a member and where you don't have to go to every meeting but, you will be completing hours by doing it. Throughout your time as an active NHS member you have to participate in two major NHS projects, however, the rest of the 35 hours you have to complete is up to you how you will do that," Meg Dedobbelaere said. 
Juniors, hopefully you can take this advice into consideration when you are working and planning out your applications. For more help check out the National Honor Society website if you are interested in answering more of your questions.
Leave a Comment
About the Contributors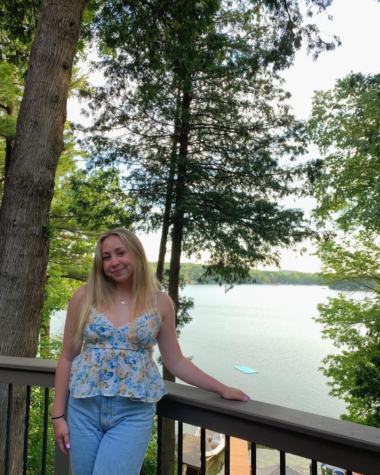 Ellie Ursillo
Ellie Ursillo, senior, is excited to be writing for Devil's Advocate this year. Ellie is a Co-Captain of the Poms team this season and is looking forward...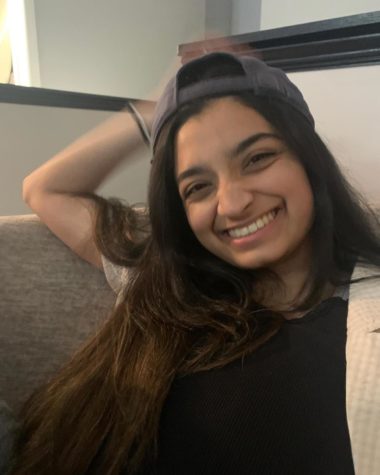 Simrah Qasim, Editor-In-Chief
Simrah Qasim, senior, is excited to be returning to devil's advocate. She loves listening to music, writing, and playing the piano. Along with Devil's...