Tyler, the Creator releases deluxe album
Tyler Gregory Okonma, more commonly known as Tyler, the Creator, is an American rapper, record producer and the head of his independent record label, Odd Future Records. The rapper has released six studio albums, his most recent being "CALL ME IF YOU GET LOST" which was released on June 25, 2021. 
Tyler, the Creator released a deluxe version of his most recent album on March 31, which he called "CALL ME IF YOU GET LOST: The Estate Sale."The deluxe album included eight new songs, including collaborations with A$AP Rocky, YG and Vince Staples. 
The new songs are, "EVERYTHING MUST GO,""STUNTMAN (feat. Vince Staples)," "WHAT A DAY,""WHARF TALK (feat. A$AP Rocky)," "DOGTOOTH," "HEAVEN TO ME," "BOYFRIEND, GIRLFRIEND (2020 Demo) (feat. YG)" and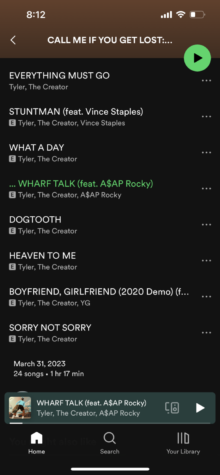 "SORRY NOT SORRY."
Students were very impressed with the lyrical quality of the songs that were not released on the original album. 
"One of my favorites of the new songs is 'HEAVEN TO ME'," said Nina Reodica, senior. "I thought it was cool that Tyler incorporated an intro to the song and used those same verses as the outro as well." 
Music videos were also released for four of the eight new songs including "DOGTOOTH", "SORRY NOT SORRY", "WHARF TALK", and "HEAVEN TO ME."
"I loved the last song 'SORRY NOT SORRY' which acknowledged his past and present personas and reflected on many aspects of his career," said Leandra Gruft, senior. "He also released a music video for it, creating a very powerful message of what he is and sorry and not sorry for in his career and life." 
Okonma has also directed his own music videos since the beginning of his career, allowing him to be involved in every part of the musical production process. 
"It's cool that Tyler does more than just rap," said Allison Reinhardt, junior. "He owns his own record label." 
Students enjoy the style of music that Tyler, the Creator makes and its intricacy. 
"Tyler's style of music is just very different from other rap artists recently," Reinhardt said. 
Tyler, the Creator is also known for having alter egos, or personas, that he exemplifies through each of his different albums. 
"Tyler, the Creator is one of my favorite artists," Gruft said. "His commitment to personas in each album and combination of genius instrumentals and honest, poetic lyrics separates him from the rest of the artists in the rap scene." 
To listen to CALL ME IF YOU GET LOST: The Estate Sale, click here.
Leave a Comment
About the Contributors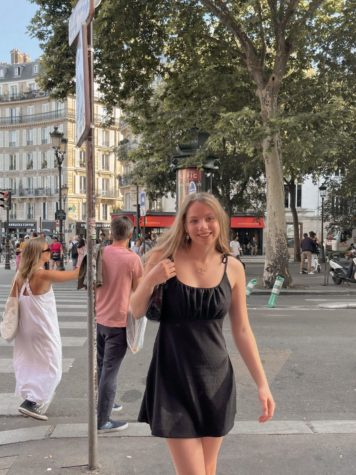 Rachel Brugge
Rachel Brugge, senior, is excited to continue writing for Devil's Advocate. She loves fashion, traveling, art, and 90's punk rock. Along with Devil's...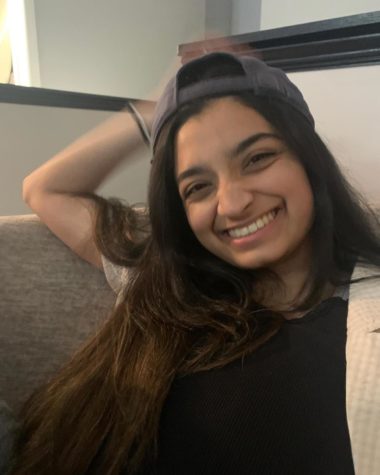 Simrah Qasim, Editor-In-Chief
Simrah Qasim, senior, is excited to be returning to devil's advocate. She loves listening to music, writing, and playing the piano. Along with Devil's...