Boys' wrestling team goes to state
Hinsdale Central's boys' wrestling team competed in the IHSA state sectionals on Feb. 14 and 15 in order to advance in the competitions to go to state. While the team did not place at sectionals, they placed third at regionals on Feb. 8. 
The team won a certain amount of matches, which allowed them to place at regionals. 
"I think that this season was definitely one of my best ones, record-wise and with how our team got a lot closer this year than any other year," said Tim Song, junior wrestler on the varsity team.
In wrestling, the boys are put into certain weight classes so they can compete with the right person. Due to this, they have to either lose or gain weight depending on their weight class. 
To win, the wrestlers have to score 15 points total before the referee ends the match and declares the winner. A takedown is two points, an escape is one point, a reversal is two points and you can get three points for back points.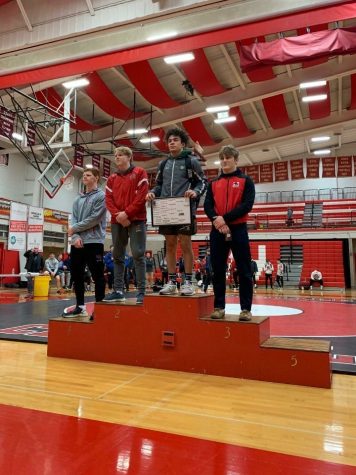 "The most memorable moment was when we wrestled DGN (Downers Grove North) and we were losing and our last four wrestlers, I included, got pins on our guys and ended up winning the duel," Song said. 
A pin is where you have the person on their back with both of the shoulder blades on the ground for three seconds or more. 
Due to this strategy, the wrestlers ended up winning against DGN which led to them competing in regionals. 
The wrestling team is a no-cut team that allows boys to expand their athletic abilities in a team environment, according to wrestling members. 
"Before I went to compete, I didn't check the brackets or the rankings, I just went out there and did my best," said Ron Kruse, senior.
Kruse and freshman Cody Tavoso will be competing at state this week to compete with other schools in the area. As of right now, the team is ranked 23rd in the state. 
Leave a Comment
About the Contributor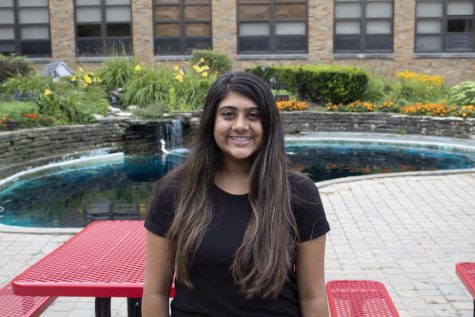 Zoya Anjarwala, Section Editor
Zoya Anjarwala is a friendly senior who is a section editor for Devils' Advocate. She is also a peer leader to her fellow freshmen. She loves to travel,...