Can sports survive COVID-19?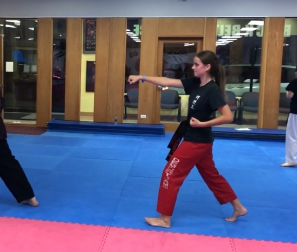 Several Hinsdale Central fall sports have been halted due to COVID-19. Close-contact fall
sports like the boys' soccer team, football, and girl's volleyball have ceased and been postponed
tentatively until spring seasons. Other fall sports which are not close-contact sports have
continued, including golf, cross country, girls' tennis, and girls' swimming & diving. However, m
any club sports continue even though some of them are close-contact sports
which have been modified due to the virus.
COVID-19 is affecting different sports in different ways, with significant importance of social
distancing and utilizing different strategies to lower the chances of getting COVID-19.
"We do
use masks when we're on the pool deck, and then there is also a questionnaire that basically
asked if you have been in contact with anyone with COVID-19, or if you have COVID-19
symptoms, and there is also a temperature check at the beginning of practice," said Bella Alt, s
ophomore and water polo player.
Girl's club water polo is a spring sport at Hinsdale Central High School and a year-round club
sport which was impacted by COVID-19.
"The season just ended after the first game, and club
season also wasn't going on, so I didn't do a sport until about August when it started back up
again for the club," Alt said.
Although the club restarted this summer, there were restrictions due
to COVID-19. "Before COVID, water polo was at a different place than where we play at. We
play at Lyons Township (High School) because I play for Lyons, but now we play at Max
Aquatics, which is just some other aquatics facility," Alt said. "We don't have games anymore and the
number of practices went from four to two."
The impact on Taekwondo was similar. Although it is not a sport at Central, it is
popular in the community. Many sport's schedules have been changed.
"The classes are more
spaced out so there is time to sanitize," said Ann Haarlow, sophomore and
a student of Taekwondo.
Although boy's high school soccer has been postponed at Hinsdale Central, college level, club,
and AYSO soccer has continued, but with restrictions. According to Ryan Hayes, head coach for
men's soccer at Purdue University Northwest, a Chicago local club and AYSO coach, soccer is
continuing.
"Yes, in some capacity, some more than others, there are definitely restrictions that
we have to abide by and those restrictions are enforced by local and state government, as well as
the governing bodies for each of the sports." Hayes said. "For example, [in] travel soccer, w
hen you have a distinctive restriction of maximum groups of 25 people per group, and those
groups cannot intertwine with each other, they are the same 25 that train together so they can do
effective contact tracing."
Sports teams are taking steps to be safe which includes using masks, when possible, to help stop
the spread of COVID-19.
Coaches are also
taking precautions when they are close to players.
"I'm always wearing a mask," Hayes said.
"Sometimes if the play can be further away–meaning, you know, anywhere further
than 30 yards away, I may remove my mask for a fairly quick second so they can all hear me, but
again, I would never remove it if I'm closer than 20 yards."
Athlete concerns are less on contracting COVID-19, and more on the inability to play games.
"We don't do games anymore because there would be so many people there, so I definitely miss
games because that's one of the best parts of the sport," Alt said.
An important part of life as a teenager involved in high school and club sports, during COVID-
19, is how to keep playing, while actively remaining virus-free. In the case with Coach Hayes,
keeping others safe in addition to himself is equally a priority.
These sports that are currently active will continue to the end of their season unless there are
COVID-19 interruptions.
Leave a Comment