The road to the NFL Super Bowl is officially underway
On Saturday, Jan. 9 and Sunday, Jan. 10, the National Football League (NFL) Playoffs finally kicked off. With a few of the games already out the way, and with many unexpected results, this year will have some interesting matchups with even more interesting outcomes.
The Playoffs have been anticipated for quite a while, considering the new rookies who have proved they belong and new team lineups. With a few games out the way, we have already had some big upsets. The Pittsburgh Steelers, the team with the best record, got knocked out by the Cleveland Browns, even though the Browns played well and utilized their good running offense with players Nick Chubb and Kareem Hunt. The Seattle Seahawks, who have been showing some talent this season, also got unexpectedly knocked out by the Los Angeles Rams, which was surprising considering that the Seahawks have had a better season. 
The real question it comes down to is who will win the Super Bowl this year. With how the Kansas City Chiefs have been performing this year, many people are thinking they may win back-to-back championships at this year's Super Bowl. Although, there are a few strong competitors like the Green Bay Packers, New Orleans Saints, and Tampa Bay Buccaneers.
"I think that the Chiefs will go back to back this year but that doesn't mean I'm rooting for them," said Charlie Black, junior football player.
The Chiefs have many outstanding players like Patrick Mahomes, Tyreek Hill, and Travis Kelce, but if the Saints' wide receiver Michael Thomas makes a recovery in time for the next game, then the Saints with Drew Brees, Alvin Kamara, and Cameron Jordan, will have a pretty good team as well.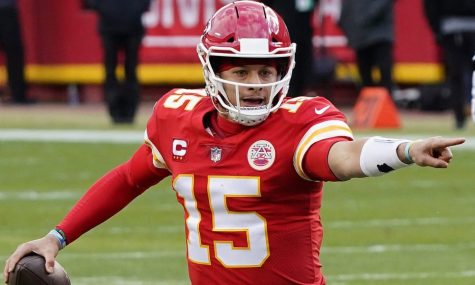 "Don't count the Packers out. I've been a fan for as long as I can remember and this year they have a pretty good team and a chance at winning it all," said Justin Paluch, junior.
Although some professional opinions on these may say something different.
"Buffalo has a well-rounded football team and are entering the 2020 NFL Playoffs on a hot streak," said Walter Sharp, Sportskeeda analyst. 
As you can see with any different predictions, players, and fans this year's playoffs and Superbowl are bound to be entertaining. 
Leave a Comment