Red Devils football goes 6-0 for the season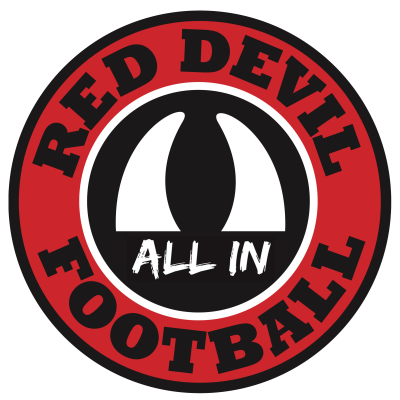 After all the challenges this year in school and out of school this season wasn't easy for the varsity boys. With missed practices and missing players due to COVID-19, they were still able to fight through and end off this year with a winning season.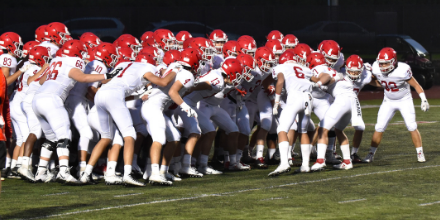 The varsity football team had a great season this year after going undefeated with a 6-0 record. After getting off to a rocky start, the football team was able to get into shape for the season and win all their games.
"You could see the hard work they put into their season this year.  I watched them practice hard and play even harder and nobody else deserves this more than them," said Rami Alkadri, Junior, team manager.
Many players had to miss practices and games because of COVID-19, but in the end, they still won.
"Players never let anything get to them. I had to quarantine for two weeks and missed two games but came back and was ready to help out," said Charlie Black, junior defensive end.
The Red Devils beat Lyons Township for the last game by a large margin with a final score of 31-10.
"The Red Devils could do no better as they completed an impressive undefeated run by beating rival Lyons Township 31-10 In Western Springs," according to The Daily Herald.
Everyone is happy to see the football team winning not just the team.
"It is great to see our school be on top even if it's for a different sport it always inspires me to do better," said Justin Paluch, junior baseball player.
Even though all their troubles and hardships the Red Devils came out the best overall and took home the perfect season.
Leave a Comment