Hinsdale Central welcomes whole crowd, beats Lyons Township 35-16
At Dickinson Field on Friday, Sept. 10, the Hinsdale Central Red Devils varsity football team came out victorious against the rival Lyons Township (LT) Lions by a score of 35-16.
The matchup between the two rival teams marks the first of the Red Devils' young season. They matched up against them once last season, which was shortened due to the COVID-19 pandemic. This time around, the student sections were packed with their respective fans. 
"We were super amped up all week to play LT," said quarterback Lynden McCarroll, senior. "As a junior last year we have had this marked down on our calendar for a while and having the student section back made it even better."
To show their school spirit, Hinsdale Central had a "beach day" the afternoon before the game. Students came to school clad in Hawaiian shirts to show their excitement for the matchup ahead. Attendees also wore red and white to the game in a "red-out" to show their support for the team. 
"The red-out worked great," said Killian Hughes, senior. "I got to the game late, and when I was walking up to the stands, it looked like a sea of beautiful red."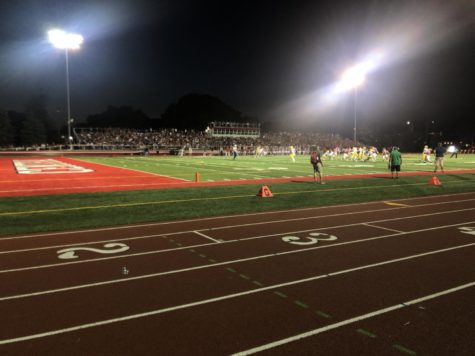 One particular senior, Max Aschinberg, wore a red suit from head-to-toe in show of his spirit.
"[It was] the first LT game in two years. I had to go all out to make sure we supported our team," Aschinberg said.
To prepare for the long-awaited matchup, McCarroll singled out defensive line coach Craig Kruse as a benefactor for the team's training. He explained how Coach Kruse's breathing activation helps them get focused for the game ahead.
"I think a lot of people start too early and get too excited," said head coach Brian Griffin."We keep them calm until we want them to start amping up which builds 20 minutes before we're ready at kickoff."
Hinsdale Central's highlight play came early in the game when kick returner Thomas Skokna returned the ball from around midfield for a touchdown to put Hinsdale Central up 13-7.
"The kick return was absolutely insane," Aschinberg said. "He just blew past them."
Coach Griffin said the victory was ultimately the team's, not a single player.
"It wasn't one person," Griffin said. "We executed our defensive turnovers and scored. And we turned the ball over and scored. When you get in that rhythm, it's really hard for another team to get into a rhythm."
Hinsdale Central will look for their third victory at Hinsdale South on Friday, Sept. 17 at 7:00 p.m.
Leave a Comment
About the Contributor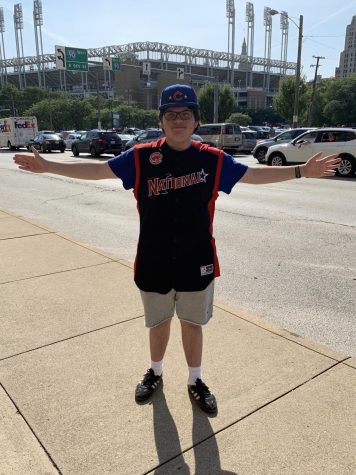 Steven Pappas, Editor-in-Chief
Steven, a senior, is enthusiastically returning to the Devils' Advocate staff this year. He loves to watch the Cubs and analyze statistics in baseball,...