Boys' basketball beats York to secure chance at conference title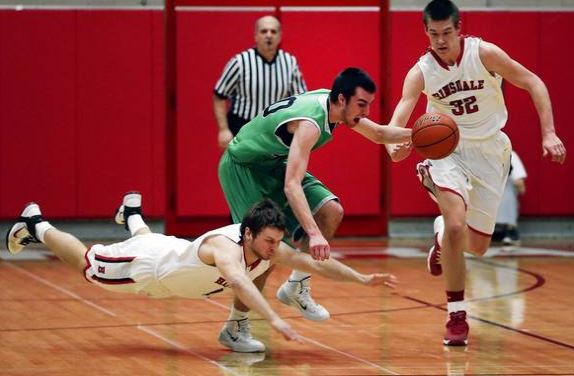 Central defeated the Dukes of York High School at 50- 47 Tuesday, putting the boys' basketball team in a position to win the West Suburban conference title.
The game started quickly as the Red Devils racked up several shots before York caught up, giving Hinsdale Central a head start that would later prove essential during the last minute of the game. Chase Hamilton, senior, and Mark Rafferty, junior, consecutively scored shots that maintained Central's close lead.
York's players committed many fouls throughout the game that hindered their progress and may have indirectly caused their first defeat of the season. Although Central had these advantages, York quickly caught up during the last quarter of the game.
Although the third quarter had ended with Central leading 38-27, York was able to make a come-back, trailing by only a point during the last six seconds of the game as Central led 48-47. Hamilton, however, sunk two free throws that secured a 50-47 victory for the Red Devils.
The boys' team will celebrate their senior night this Friday as they face Glenbard West where, with a win, they will take the conference title.
Leave a Comment