Sophomore swims through varsity records
It may seem ridiculous to begin swimming lessons at three; however, it proved worthwhile for sophomore Franco Reyes on Mar. 2.
Reyes broke two school swimming records last weekend in addition to helping his team seize its first state title since winning it in 1989, setting the new record for the 50 freestyle varsity and sophomore and the 100 fly varsity and sophomore.
"It felt amazing to break them," Reyes said. "I was so happy that all the work I put into this season paid off."
Reyes and the team began off season workouts last spring and picked up again this past fall, where they came to school every morning before 6 a.m. in preparation for the season.
In addition to these workouts with the school, Reyes swam with Hickory Willow Swim Association at Stagg High School.
"I probably practiced two to four hours a day, six days a week," Reyes said.
As astounding as it may be to break two school records and a state championship, it wasn't a miracle by any means.
"I've won age group state championships, competed in the youth Olympics in China for the country of Panama last August, and competed in junior nationals in California," Reyes said.
These accomplishments bring about a much different sense of pride and achievement than does the state championship.
"They are much different accomplishments than a state championship win for Central mostly because, outside of school, swimming is much more individual than team focused," Reyes said.
Many of Reyes' teammates expressed how happy they were that Reyes broke the school records.
"I think it's incredible that he broke [the records] as a sophomore," said Bryte Bu, junior and swimmer. "I hope he swims with us next school season."
Reyes is currently considering training for the Pan American International Competition, which may interfere with the Central swim schedule. Either way, Reyes will continue his swimming career.
Leave a Comment
About the Contributor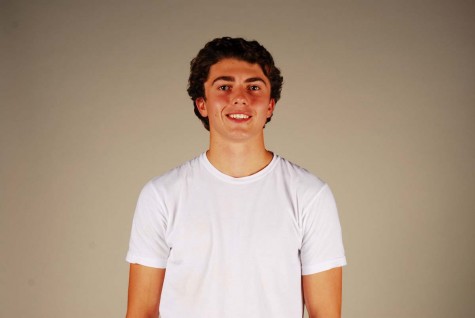 Andrew Bitautas, Writer
Andrew is an outdoors enthusiast and self-taught drummer. He picked up some sticks in first grade and hasn't stopped jamming, playing for the Shoobies,...