Varsity baseball hopes for a memorable season
The varsity baseball team is back in action with a 4-6 record. The players hold high hopes for this season, bouncing back from a slow start. After losing three games in a row, the Devils turned things around, beating LT in their series 2-1.
"After coming off a series win over the historic powerhouse of LT, we hope to have sent a message to the conference that baseball is no longer a backwater sport at Hinsdale Central," said Drew Mullarkey, junior.
Mullarkey has played first base for the majority of his baseball career; however, has been starting at catcher this season.
"I'm definitely more comfortable playing first base, but I'm willing to do whatever the team needs me to in order to win," Mullarkey said.
Rob Dandorph, junior, shares the same attitude as Mullarkey and hopes for success this season.
"We are right on the cusp of being great," Dandorph said. "We just need to stay hungry and continue working hard."
A few team members aspire to continue playing baseball in college, showing how dedicated many of the players are to the game.
Of those already committed are seniors Chris Botsoe (Louisville), Trenton Barnett (St. Joseph's), and Ben Chapman (Case Western).
Leave a Comment
About the Contributor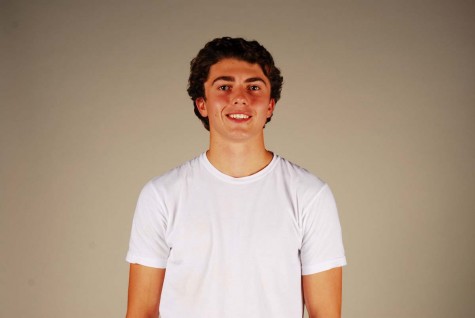 Andrew Bitautas, Writer
Andrew is an outdoors enthusiast and self-taught drummer. He picked up some sticks in first grade and hasn't stopped jamming, playing for the Shoobies,...