New Sport Spikes in Popularity at Central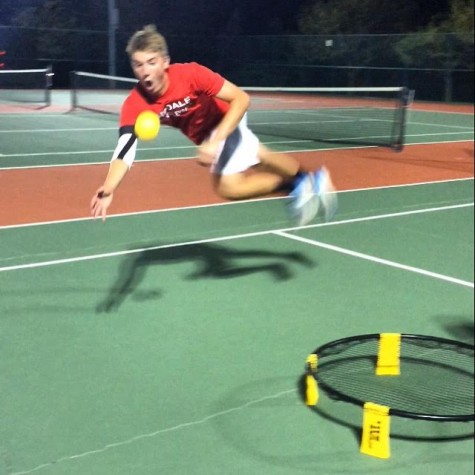 Ever since its premiere on Shark Tank, the sport of Spikeball has exploded in popularity across America. At Hinsdale Central alone, there are several people who play this sport for fun and hope to see more students get involved.
To play, two teams of two people each must keep the specially designed Spikeball in contact with a net by hitting it back and forth. Per turn, each team has 3 hits to return the opposing teams serve, similar to volleyball. To see a full set of rules, here.
Nathan Hill, senior, is an avid Spikeball player. "I consider myself to be a God of the game," Hill said.
One thing Hill finds really cool is how rapidly Spikeball is taking off.
"I keep seeing more and more people with nets at the beach," Hill said. "Two years ago people came up to me and asked what the game was; it's definitely starting to become more and more popular."
Although many people view Spikeball as just something fun to do with friends in their free time, others have formed national teams and compete at tournaments for prizes.
"I mainly play it with friends, but I know some people who play competitively in the city," Hill said. "It takes athleticism to be good, but it can be played for fun too."
Ellis Kritzer, senior, also enjoys playing Spikeball and appreciates the necessary athletic abilities.
"Spikeball requires speed, great reaction time, and a high level of hand eye coordination," he said. "With a balanced combination of those three traits, you can be really good at Spikeball. The best part is just diving for a ball, hitting it up, and having your partner spike it on the net to win the point."
Hinsdale Central has its own Spikeball kit, which is kept in the gym. Although there is still a long way to go for this sport to gain more recognition, it already is loved by hundreds of thousands of players and  over 100 tournaments were held last year in the United States  alone.
"I can definitely see it in the Olympics one day," Hill said.
The Spikeball company itself is very dedicated to staying modern and innovative as it continues to expand. They offer an Ambassador program which allows anyone to apply to sell equipment and promote events, and it has even become an official club/intramural sport at universities such as UNC, Ohio State, Iowa, UCLA, and many more.
According to their website, the vision of Spikeball is "to build a community around the next great American sport." A starter set retails for $53, where many other accessories and apparel are sold too.  
Leave a Comment
About the Contributor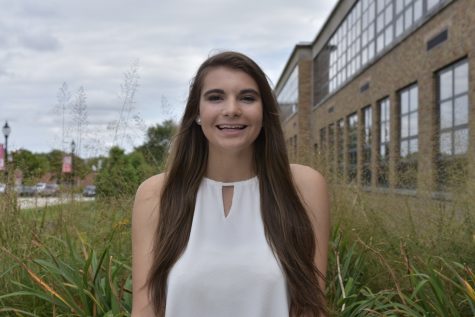 Shannon Ging, Sports Editor
Senior Shannon Ging loves writing for Devils' Advocate, especially if it is about sports. She spends most of her time cheerleading, whether it's for the...