Hinsdale central sailing team looks to make waves this year
Hinsdale Central's sailing team has started off this fall season with success, qualifying for a big regatta called Great Lakes that will be held on Oct. 31.
Captains Mike Phlamm and Jacob Dannhausen-Brun, seniors, are excited and believe this season has been the best of their four years so far. A couple other standout sailers are Sherman Thompson and David Phlamm, who is Mike Phlamm's younger brother.  
"The rest of the team has took their success in and began to work harder as a team," Mike Phlamm said.
The team has been working towards the Great Lakes Regatta, and teams will be coming from all around the Midwest to race against each other. It is a great accomplishment for the team to qualify for this regatta, and the sailers hope to make a statement there at the end of October.
To do this, the team practices two to three times a week and have regattas nearly every weekend. The sailers have to travel quite a distance for practice, since it's not always easy to find a lake big enough to sail on. The practices take place at Belmont Harbor in Chicago, and the regattas are all over the midwest, from Minnesota to Indiana. A typical practice consists of the sailers going out on the water to sail and complete the assigned drill, and lastly they return back to land and head home. A typical practice takes about four to five hours out of their day (depending on traffic as well).
Many may ask how one begins sailing competitively in such a suburban area like Hinsdale, and senior Mike Phlamm can accredit his love for sailing to growing up on Golfview Lake, which is within a minute drive of Hinsdale Central. Mike Phlamm began sailing on the sail boats Sunfish and Melges MC Scows when he was a young child.
When he got to Central, he began to sail on a larger scale, starting his career here on boats called 420 and Sonars. His younger brother David followed in his footsteps, from the shallow waters of Golfview Lake to Belmont Harbor.
"[David] has progressed far more than anyone I have seen at his age," Mike Phlamm said.  "He has a huge future in sailing."
Dannhausen-Brun also owes his sailing career to Mike Phlamm, who taught him how to sail when they were younger. The two have been sailing together ever since, and hope to end their career at Hinsdale Central with a memorable season.
Leave a Comment
About the Contributor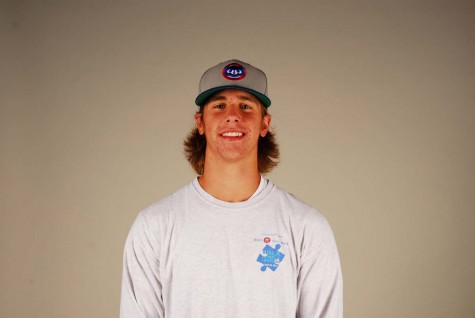 Zak Marinko, Writer
Senior Zak Marinko just joined Advocate this year and knew he wanted to write. Zak keeps himself busy by playing sports year round himself and even ponders...