Louis St. John comes back with a bang
Louis St. John played for the Hinsdale Central soccer team his freshmen year, but took off his sophomore and junior years to play for the Chicago Fire Academy team during the fall. St. John is now back for his senior year, and is hotter than ever, setting the all-time assists record for Hinsdale Central.
"I mean going into the season I had no intention of setting any kind of record or anything like that, it was just about playing for the team and getting to a state championship," said St. John, senior. "About mid season I was told that I beat the record for assists and I had no idea…It's a sweet feeling."
St. John wasn't the only central player to take off his sophomore and junior years to play on the Chicago Fire Academy team. Rigo Rojas, senior, also made the same decision to join the Academy to both develop as a player and prepare for playing in the MLS one day.
"Rigo and I played with the academy team together our sophomore and junior years," said St. John. "We've been playing together since we were about 11 or 12, so we play together fairly well on the field and our chemistry is real solid."
The style of play at the academy level is extremely different than at the high school level, and St. John explained that it was a crucial move in order to develop and experience different types of play.
"In high school we try to posses a little but we also try to hit a long ball down the field to our forwards to go to the goal, whereas at the academy level, it's solely based on possessing the ball and breaking teams with shorter passes and not so much looking for the long ball," said St. John.
The Red Devil's soccer team expects nothing short of a state championship game, having just last year won the state title. Louis and his team have just started their playoff run, with their next game tomorrow, Oct. 24, against Reavis High School at 5 p.m.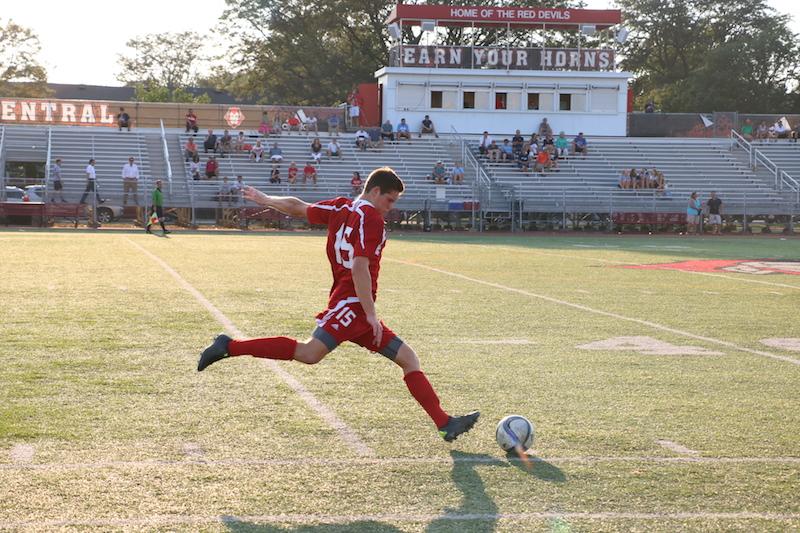 St. John is verbally committed to play at Dayton University next year to continue his journey and reach closer to his ultimate goal of one day playing at the professional level.
Leave a Comment
About the Contributor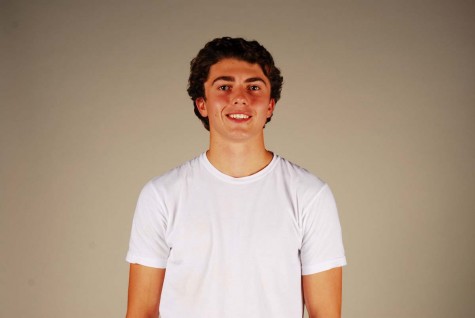 Andrew Bitautas, Writer
Andrew is an outdoors enthusiast and self-taught drummer. He picked up some sticks in first grade and hasn't stopped jamming, playing for the Shoobies,...