Red Devil's basketball recovers from cold start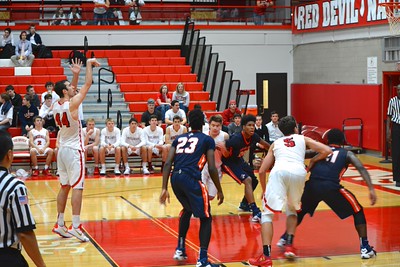 Central's boys' basketball had a successful weekend on Dec. 12-13,  winning both of the home games against Oak Park-River Forest (51-41) and Downers Grove North (50-40). The Devil's record currently stands at (4-4, 2-0).
The top six players consist of four seniors, one junior, and one sophomore, which is more diverse than last year's all senior top six. The Devils have had to fill the void that last year's seniors left, especially stars Matt Rafferty, George Kiernan, and Jordan Bradshaw, who currently play in college.
Rafferty had been a four year starter, breaking nearly every record except for points, which he was on track to break until a hand injury midway through last year's season. Rafferty currently plays for the Furman Paladins, and is the second leading scorer, averaging 10.3 points per game.
"Rafferty's absence along with all the other guys have made things a little difficult, but kids are finally coming into their roles," said Peter Blust, senior center, who had 18 points against OPRF. "We had a little bit of a slow start but we are finally starting to come together as a group."
Blust attributes a large part of this past weekend's success to the Devil's loss against Hinsdale South (36-52).
"The South game definitely motivated us to work harder," Blust said. "I think that loss was one of the biggest reasons why we have been able to win the past two games."
Senior Drew Shepherd, who had five assists, three steals, six points, and seven rebounds against OPRF agreed with Blust that the loss had a huge impact on both his and his team's performance.
"We were really excited the whole week," said Shepherd, senior shooting guard. "After Hinsdale South, we wanted to get back on the floor and correct what we did wrong. We did that against Oak Park."
The Devil's next game is at Proviso West on Dec. 18, where they hope to gain even more momentum going into this year's holiday tournament that Hinsdale is hosting this winter break.
Leave a Comment
About the Contributor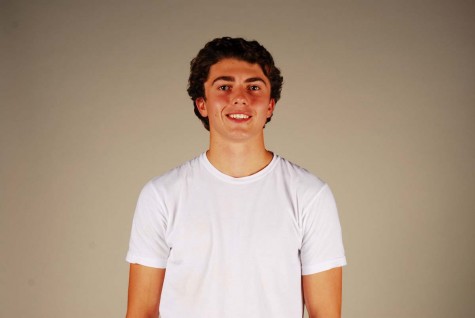 Andrew Bitautas, Writer
Andrew is an outdoors enthusiast and self-taught drummer. He picked up some sticks in first grade and hasn't stopped jamming, playing for the Shoobies,...