HC Poms considers competitive dance
Recently, Athletic Director Dan Jones introduced the idea of competitive poms to the Hinsdale Central Poms Squad. Being halfway through the season already, the girls knew it would be a difficult task to complete for this year, however the idea still lingered.
The poms team currently does not compete against other schools, they solely perform in front of the student body. The team collectively decided not to dance competitively, for various reasons. Senior pommer Emma Loughlin said that making the team competitive would change their priorities.
"[Competing] would take away from performing at games and assemblies," Loughlin said.
Students, parents, and dancers alike all enjoy the performances, and that was a large factor in deciding not to dance competitively.
Not only would it take away from performing, but adding competition would also put more pressure on the dancers to learn more routines. Many dancers, like Senior Grace Filer, have experience in competitive dancing.
"There is a lot of time and commitment put into competitive dance," Filer sad. "[Competing] would completely change the dynamic of our team."
Although the team has no doubt it can perform well in competition, pommers agree that preparing for shows in front of the student body is more enjoyable. As of now, the team takes pride in showing the crowd an awesome show, not one that scores more points or is better than anyone else's.
For this year the team will not be competing, but the idea is most definitely intriguing for the future. If the team did compete, it would only be at one competition. This could allow for the girls to still focus on assemblies and sports games. If a poms team ever plans to compete, it would have to be a unanimous decision.
Leave a Comment
About the Contributor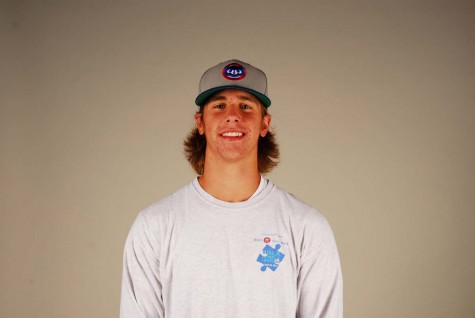 Zak Marinko, Writer
Senior Zak Marinko just joined Advocate this year and knew he wanted to write. Zak keeps himself busy by playing sports year round himself and even ponders...