Lack of space burdens winter athletes
For many Central students, the day at school does not end with the final 3:00 p.m. bell. Athletes of various sports find themselves staying late or having to come back in order to practice, with some even coming in much earlier than the 8:00 a.m. start. With that said, now that the temperatures have fallen, athletes, no matter the sport, find themselves fighting over space inside to practice.
"Every day two-thirds of our athletes are practicing between 6:00 a.m. and 10:00 p.m. and some need to come in at 5:30 a.m.," said Dan Jones, athletic director. "This is not conducive to quality study habits and time management for our students."
Athletes themselves are very aware of this space and time crunch, and believe they could be more successful if their surroundings were not so distracting. 
"Basketball, cheer, and wrestling in the weight room all practice at the same time right around our floor and vault, which can become very distracting and dangerous at times," said Mia Randell, junior gymnast.
Caroline Langan, junior, also practices cheerleading in the field house and has noticed how the limited space affects practices. 
"There's a lot going on in the field house, and the noise makes it hard to hear and know what we are supposed to be doing," Langan said. "This creates inefficiency and miscommunication which can be hazardous in any sport."
This issue is mostly exclusive to winter sports, because the outdoors is not an option like it is for fall and spring sports. However, it can get difficult to find enough space outside as well, once everyone wants to use it.
"In the spring, outdoor space is at a premium. We really need another field or two with lights to help alleviate that space crunch too," Jones said.
The good news is that the school board is aware of this issue, and has already begun considering options for future seasons.
"There has been talk to add a new pool, gymnastics and wrestling area.  This would open up more classroom space and more space in the field house.  In addition there is talk to adding an auxiliary gym," Jones said.
Leave a Comment
About the Contributor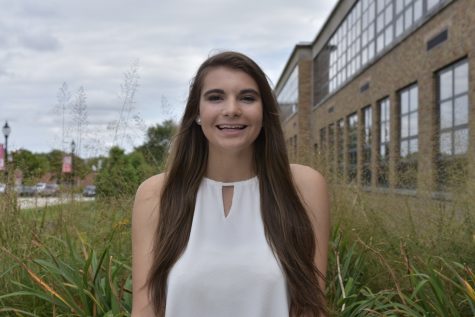 Shannon Ging, Sports Editor
Senior Shannon Ging loves writing for Devils' Advocate, especially if it is about sports. She spends most of her time cheerleading, whether it's for the...