Hinsdale Central Wrestling anticipates success this season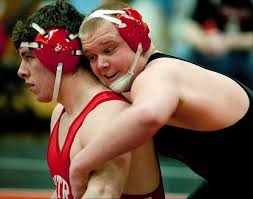 The start of the winter sports season marks the beginning of the Wrestling season, but Central's team started grinding long before the season started. Wrestling is a sport that requires one to be in peak physical shape; a combination of strength and speed is imperative for success. Due to that, the wrestlers have been working out both before and after school since the beginning of the year, and the team hopes to see results in the state tournament.
Among some of the top wrestlers at each weight class are Liam Drury at 132 lbs, Brett Dougherty at 138 lbs, Ameen Hamdan at 152 lbs, Andrew D'Aprile at 160 lbs, Peter Pigatti at 182 lbs, Ethan Gama at 220 lbs, and 2014 State runner-up Matt Allen at 285 lbs. This year, anticipate Ameen Hamdan and Matt Allen to make a run for state in their respective weight classes.
Although Hamdan and Allen are favorites to go to state this year, anything can happen in wrestling. To make the state tournament, one has to first place in the top three of the regional and sectional tournaments. With that, don't be surprised if D'Aprile or Dougherty make a run to the state tournament.
"Anything can happen in wrestling with weight classes being a huge factor," D'Aprile said.
Wrestlers often have to cut weight in the days before a big fight, so they can fight in a lower weight class than they usually weigh. This allows for fluctuating competition, and potential for upset is huge in the state tournament.
So far, Central has already competed in several meets and dual meets, and highlighted among those was their matchup against #1 ranked Oak Park-River Forest High School on Dec. 4. OPRF is consistently ranked as one of the top teams in the state, so the matchup was a long awaited one. OPRF won the meet with a final score of 9-54, and a marquee matchup was at the 220 lb weight class when Ethan Gama took on Allen Stallings of OPRF. Stallings is a top-ranked wrestler in the state, and Gama was able to hold his ground for the majority of the fight, although he eventually lost.
Even though Central lost to OPRF, they have shown some great things thus far. Keep the team on your radar throughout the winter season, especially when the state tournament comes around beginning on Feb. 18. 
Leave a Comment
About the Contributor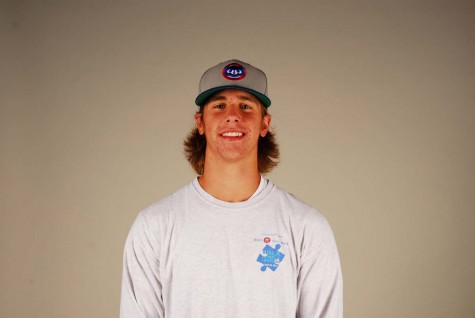 Zak Marinko, Writer
Senior Zak Marinko just joined Advocate this year and knew he wanted to write. Zak keeps himself busy by playing sports year round himself and even ponders...