New season, new technique for boys' track
Despite the classic Chicago cold weather, spring sports are already upon Central. Like many other sports, the season begins with pre-season training both before and after school for prospective athletes. Boys' track is no exception.
This year is particularly important for track participants, as they are excited to welcome new head coach Noah Lawrence. Sprinters, throwers, jumpers and hurdlers are encouraged to come well before school starts to begin training.
"Anyone of any ability level is welcome to join our team. The key difference this year is that student athletes will be assigned to event groups rather than choosing their own group," Lawrence said. "We organized a week of fitness testing to collect information on all athletes and will use this data to determine what events are the best fit for each team member."
Many runners, like senior Jared Neumann, like the idea.
"There aren't that many times when runners will dislike what they're placed in, but the coaches are putting runners in events that gives our team the best chance to succeed. I think it's completely fair; you don't see football or baseball players just choosing their own positions," Neumann said.
In addition to this new testing, Lawrence also hopes to utilize data and technology to improve the team.
"This year we have access to a new state of the art timing system which uses chips and allows us to get very accurate split times for distances 40 meters or shorter," Lawrence said. "The great thing about track and field is that it is completely objective.  The stop watch does not lie."
Just because the sport is evolving in its selection process does not mean it has become a cut sport.
"Anyone of any ability level is welcome to join our team," Lawrence said. "Track is a special sport. The track team will be the most diverse team in our school. Track is a sport that represents team in the truest sense of the word. The efforts of individuals of very different backgrounds and with very different personalities and body types attempting to rally around a common mission."
A new season almost always brings new goals and expectations.
"I participate in long jump and triple jump, and am aiming for a PR in both those events," said Aleks Konstantinovic, junior.
Both coaches and athletes alike are excited to start a new season with a variety of different people.
"On our team, we will have 300 pound seniors and 85 pound freshmen.  We have athletes coming from football, soccer, cross country, basketball, wrestling, swimming, and bowling. We have all racial, ethnic, and religious groups represented," Lawrence said. "We welcome anyone who wants to join our mission with us."
Leave a Comment
About the Contributors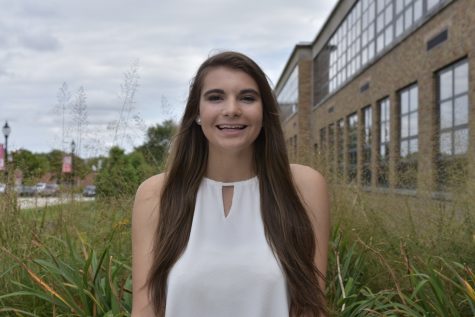 Shannon Ging, Sports Editor
Senior Shannon Ging loves writing for Devils' Advocate, especially if it is about sports. She spends most of her time cheerleading, whether it's for the...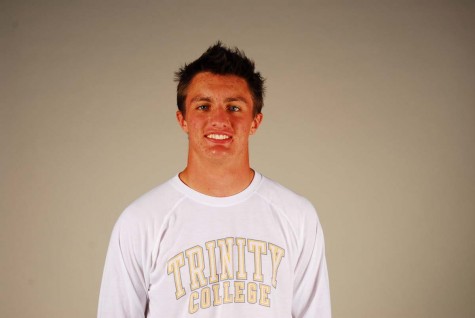 Alex Herbst, Photographer
Senior Alex Herbst is a photographer for Devils' Advo.  He enjoys spending time with his friends, watching movies, and spending time outside.  Alex is...