Forensics looks for success at State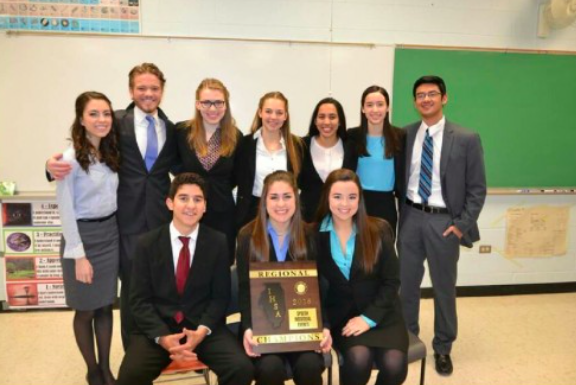 As defending state champions, the Forensics team is excited once again to attend the IHSA Championship in Peoria this weekend, Feb. 19-20. Central has 20 students attending and competing in seven different events. The team left Thursday night for Peoria and will be returning Sunday, Feb. 21.
Marshall Moeller, junior, is a participant in the Performance in the Round (PIR), and is honored to be attending.
"The first obstacle is breaking, or making it to finals," Moeller said. "That is my first goal and I expect it to happen, but there is some fierce competition."
For the preliminary round, each performer competes against five or six other speakers in their respective event, and aim to advance to finals. For PIR, Central's group of 14 people will be against nine other schools.
Performers from Hinsdale Central include: Jake Youngman (junior), Arman Haveric (senior), Presleigh Renner (senior), Reagan Bronwell (sophomore), Carolyn Chun (junior), Chloe Langhorn (junior), Alex Martin (sophomore), Caity Tirakian (senior), Clairice Krzysik (sophomore), Evan Donaldson (junior), Ginny Jablonski (sophomore), Katie Schaber (sophomore), Mackenzie Huber (junior), Marshall Moller (junior), Meghan Johnson (sophomore), Molly Awalt (junior), Rachael Han (senior), Tim Moser (freshman), Will DeAngelis (junior), and Zeljko Kospic (junior).
"It's a huge accomplishment to go to state. No matter what happens, this team is a state-winning one," Moeller said.
Leave a Comment
About the Contributor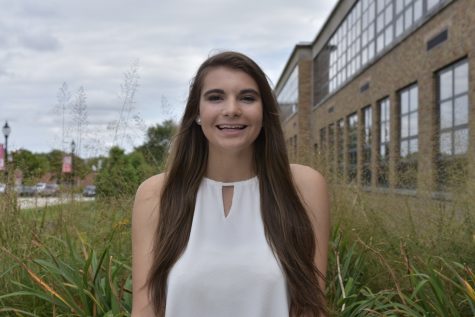 Shannon Ging, Sports Editor
Senior Shannon Ging loves writing for Devils' Advocate, especially if it is about sports. She spends most of her time cheerleading, whether it's for the...