Boys' Golf wins State
The Boys' Golf Team won state by 25 strokes on Saturday, Oct. 15. The state tournament was held at The Den at Fox Creek in Bloomington, Ill., helping the team bring home their fifth consecutive state title.
The championship tournament is organized so that each team may bring six people to state. Each of those six players plays, but the teams are judged based off of the top four scores from each day. Central found themselves far ahead of every other team, shown by the score, as winning by 25 strokes is a lot for the course.
Brendan O'Reilly, Matt Wingren and Jack Hoiberg, seniors, and Gabe Larson, Josh Lundmark and Mac McClear, sophomores golfed as Central's six players. 
Head Coach Mr. Jess Krueger definitely made sure the team was prepared for success at state.
"Coaching is a huge factor. Coach Krueger is a great influence on the team [and] keeps it loose," said John Williams, junior.
The team did not have nerves heading into the tournament. Looking for a five-peat, the team's prior experiences helped them get one step ahead of other teams, such as New Trier, who came in second place.
"We prepared with a practice round and approached it with the same mentality as every other tournament," Hoiberg said. 
Central has constant state victories in a variety of sports, and many of them decide to throw toilet paper over and around the school to celebrate. It has become culture at Central, but the team decided not to do it this year.
"We didn't [TP] the school this year because it is not special anymore," Williams said. 
As the season ends, players will be looking to use the off season to take advantage and get one step ahead of other teams with workouts and further practice.
"I am going to get stronger and work on getting my swing into a better spot," O'Reilly said.
Central has some talented players who will head off to college next year leaving Central behind. At the same time, a few will be looking to further their golfing careers. O'Reilly, one of the best players in the state, will take his talents to the University of Illinois at Urbana-Champaign, the top golf school in the country and Hoiberg will play at South Dakota.
Leave a Comment
About the Contributor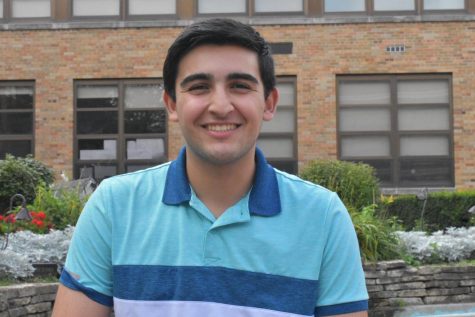 Ali Ardehali, Section Editor
Ali Ardehali, section editor for sports and A&E, is a senior who dedicates much of his time keeping up with the sports world. Despite recent struggles...