Special Olympics Basketball kicks off their season
The Special Olympics Basketball team kicked off its season on Thursday, Nov. 10 against Hinsdale South. The Central team had a tough loss against a division rival and hope to rebound for upcoming games.
The season tip off took place in the field house, as many new star players debuted for the team.
"Everyone played great but a new player named Jackie played amazing and continued to play great at the other games and practices," said Olivia Niestrom, senior.
Although the squad has started 0-1, the players have plenty of games to achieve greatness. The team started practicing on Nov. 2, and have time to prepare for a long season.
"Special Olympics basketball is a sport that requires great teamwork and great chemistry, said Andrius Espinoza, junior. "It is up to the coaches to set the players up for success, while the players need to execute for success."
But, there is something more than winning a championship for this team. The real goal lies within the team itself.
"Our goal this season is to work together and have good sportsmanship," said Nora Moran, senior.
Clearly, the team has high expectations both on and off the court. One thing that really drives the team is good coaching. Central's Special Olympics basketball team is coached by students, making it a unique experience for both the players and the coach. Some of the coaches include Niestrom, Moran, Maddie Becker, Anna Ellithorpe, Lila Loughlin, and Charlie Johns.
The team will look to continue their season with upcoming games against York High School on Monday, Nov. 21 and will host Park Junior High on Tuesday, Nov. 29.
Leave a Comment
About the Writer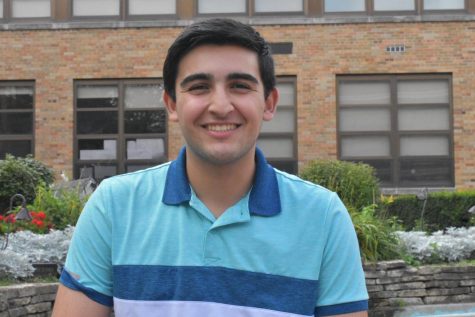 Ali Ardehali, Section Editor
Ali Ardehali, section editor for sports and A&E, is a senior who dedicates much of his time keeping up with the sports world. Despite recent struggles...