Special Olympics basketball brings big turnout for Pack the Place
The Special Olympics basketball team participated in a Pack the Place game which resulted in a large turnout at LT's northern campus field house on Jan. 13. Unfortunately, Central lost 24-17. This is the second time Central has played against LT this season.
"The team has done great so far this season," said Nora Moran, coach and senior.
The team, which is coached by a group of students, wanted to rebound from their cold start to the season.
"Special Olympics basketball is a sport that is far different from many others. It takes good coaching and good play, so it is really fun watching them out there," said Lazar Vucicevic, fan and junior.
Although the team embraced a loss, they still had fun, which is the most important part of Special Olympics basketball.
"It is amazing to go to these Special Olympics games to just see everyone having fun," said Olivia Niestrom, coach and senior. "The rivalry is always there but all the players are friends and the fans seem to cheer for both teams."
HC v LT Pack the Place Special Olympics Basketball! Go Red! Nice Coaching Watson & Gebhart! @HCDevilishDeeds pic.twitter.com/4z3nbKBFgn

— Hinsdale Central HS (@ThisIsHCHS) January 13, 2017
The Pack the Place event helped LT boost attendance as compared to usual games, causing both teams to receive well deserved support from their fellow students. Central, who practices usually once a week, is nearing the end of their season, which they hope to end on the right note.
Finishing off the season, Central has a tough road ahead. First, on Jan. 18, they will host Willowbrook High School, and will follow that up by traveling to Unity Jr. High and participating in the District Tournament. To end the season, Central will host Downers D99 in another premiere Pack the Place game, this time at Central on Jan. 28.
Leave a Comment
About the Writer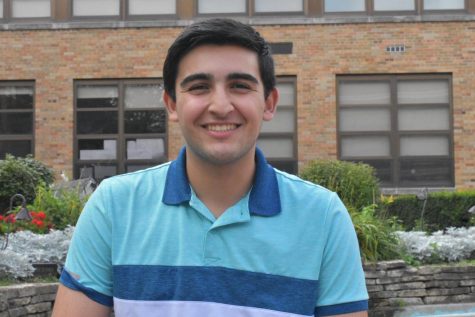 Ali Ardehali, Section Editor
Ali Ardehali, section editor for sports and A&E, is a senior who dedicates much of his time keeping up with the sports world. Despite recent struggles...