Boys' Basketball loses back to back games on the road
The Boys' Basketball team lost two close games, first losing at Glenbard West 68-63 on Friday, Feb. 10, then losing at York, 47-46 on Saturday, Feb. 11. The games are Central's first conference losses of the season, meaning they will need to win their two upcoming games in order to win conference.
In the first game against Glenbard West, Central was only down by three with two and a half seconds left, but an over the back foul was called on Central, ending Central's chances at winning.
"[Although] we lost, it was surprising that the games were that close," said Anthony Brescia, senior forward.
These first two conference losses this season moves Central's conference record to 8-2, while moving their season record to 14-9. The losses snapped Central's seven game winning streak, their highest of the season.
Central was upset by York, 11-14 overall record, the following day. The one point loss ended on a 12-0 run for York, eventually having a buzzer beater for the win.
Dukes are a winner tonight over Hinsdale Central pic.twitter.com/8QYlwZHbp6

— York Athletics (@YorkAthletics) February 12, 2017
But, there is a question whether the York player who shot the game winner still touched the ball when the clock hit zero, which would disallow the basket.
@HCRDBasketball York's "buzzer beater" for the win… pic.twitter.com/p5LM3kpJIy

— Charlie Parse (@Parse221) February 12, 2017
"The team looked to run the floor when they could, getting easy buckets and foul shots on fast breaks, but looked to spread the ball around the perimeter when they slowed things down," said Jack Lane, junior fan. "Most slowed possessions were either a mid range pull up jumper, drive to the basket, second chance put back, or three ball. Effort was there all game, sound defense too."
Although Central broke the winning streak, the players said they realize the struggles of playing on the road.
"We lost two tough games and it is much harder to win on the road than at home," said John Williams, junior guard. "If we beat Oak Park River Forest on Tuesday and Downers Grove North on Friday we can [still] win the conference.
The Devils lost the OPRF game, but will receive their playoff seed after the DGN game on Feb. 17.
Leave a Comment
About the Contributor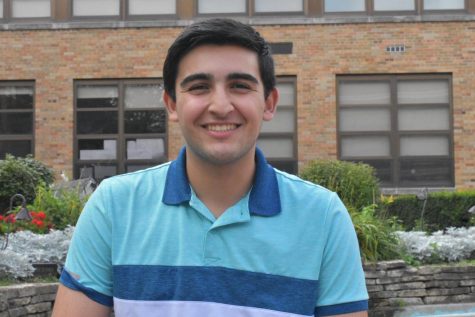 Ali Ardehali, Section Editor
Ali Ardehali, section editor for sports and A&E, is a senior who dedicates much of his time keeping up with the sports world. Despite recent struggles...