Boys rugby kicks off their second season
Boys Rugby is gearing up for their scrimmage on Sunday, March 12. This will be the first match of the 2017 season, the second season since the team was formed in 2016.
Those left over from last year's inaugural season have taken it upon themselves to keep the momentum going and solidify rugby as one of the school's most popular sports. Coming off of a state championship in 2016, Central's rugby program is moving full steam ahead with plenty of new recruits.
"We are starting to work on offensive and defensive strategies and teaching the newer guys how to fill in and what to do in different scenarios," said Rami Alzein, senior.
Under the guidance of head coach Mr. Gebhart, the team is working hard to build a strong rugby tradition.
"The coaches are very experienced and are teaching us every aspect of the game to make us better individuals personally and in the sport. It's all about maturity," said Sarthak, senior. "We're happy to have a great team this year and hope to achieve a lot like we did last year, but we have a long season ahead."
The girls and boys rugby teams practice together frequently, conducting joint drills and scrimmages to make the most of their coach's manpower and cultivate a strong team atmosphere.
The Red Devils are making it known that they will harness that warrior spirit that is synonymous with the sport of rugby, and let nothing get between them and another consecutive successful season. These matches will be exciting and tense, and the team welcomes all who are interested in the sport to attend.
Boys Rugby Schedule:
3/4 vs Fenwick
3/12 vs St. Ignatius
4/9 vs Montini
4/13 @ Plainfield Central HS
4/20 @ Crystal Lake
4/26 vs Naperville @ Hinsdale South
5/5 vs Cobras @ Hinsdale South
5/12 vs Bulls @ Blaze Field – Lemony
Leave a Comment
About the Contributor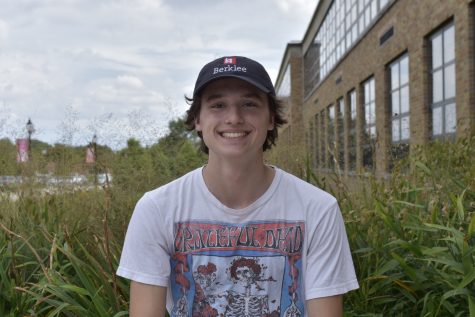 Emmett Grundberg, Writer
When he's not chasing the headiest Phish jams, he's probably at Toyota Park watching the Chicago Fire find new and creative ways to lose soccer games....