Boys football takes on top-ranked Cincinnati team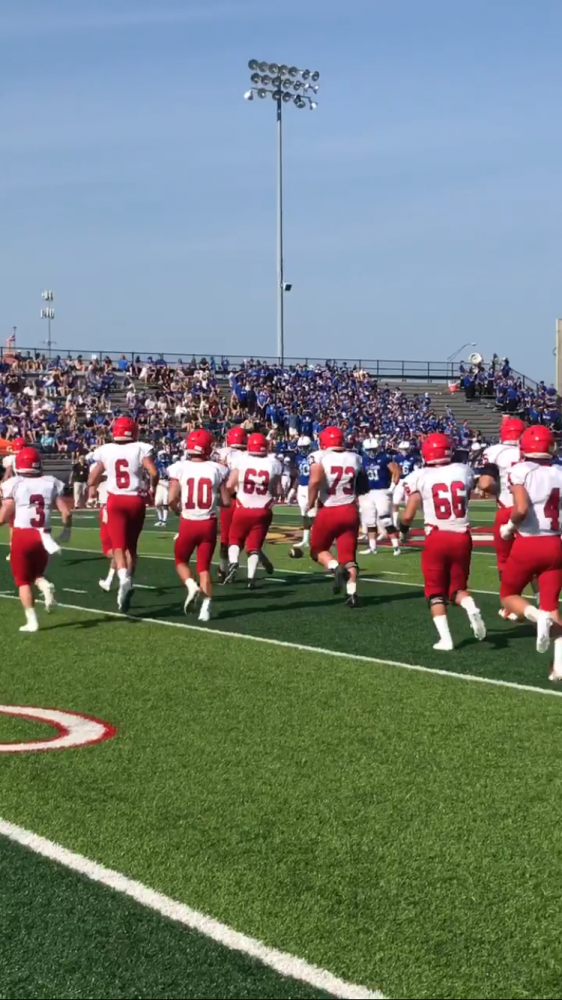 The football team traveled to Cincinnati, Ohio on Aug. 25 to face off against the No. 10 nationally-ranked St. Xavier High School. The team lost 43-14 against the defending Ohio Division I state champions.
The drive to Cincinnati included a weekend stay for the team.
"We were randomly given roommates, so that made it possible to become closer with kids that you didn't know too well before the trip," said Quin Kanagy, senior safety.
Coach Dan Hartman and Athletic Director Mr. Dan Jones wanted to give the football team more opportunities to compete against different teams. Coach Hartman reached out to his contact in Cincinnati to see if the Red Devils could participate in the Skyline Chili Showdown event, where schools from around the country face off against each other.
"St. Xavier was a very good team, and we played well against them. They had some big, strong, and fast kids but we battled with them the entire game," said Will Sessa, junior receiver. "It was a good team to start our season against because they prepared us for the rest of the season better than any other team could."
Kanagy found the football atmosphere in Ohio noticeably different than that of Illinois.
"It seems like football is a bigger deal in Ohio. More guys in Ohio play at the next level, and more students and fans actually get into the games compared to Illinois," Kanagy said.
Five-star senior kicker Quentin Wallace was two for two on extra points and was able to put St. Xavier in poor field position multiple times.
The cheerleaders also made the trip out to Cincinnati to support the football team, bringing extra spirit to the event.
The football and cheerleading trip is one of many that will happen throughout the year in the Athletics Department.
"Boys golf takes part in a tournament in Arizona, boys soccer goes to Wisconsin, and girls cross country to Indiana," Mr. Jones said. "Over spring break, girls lacrosse goes to the east coast, and the baseball team has been to Kentucky."
For the next game, the football team takes on Willowbrook High School on Sept. 1 at 7:30 p.m. at Dickinson Field.
Leave a Comment
About the Contributor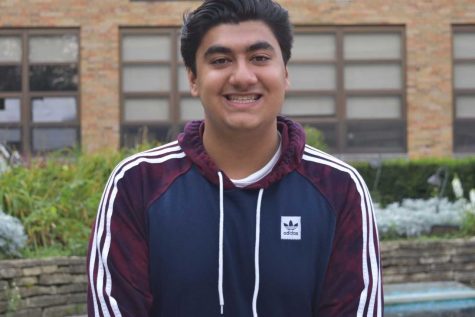 Kabir Sawlani, Editor-in-Chief
Kabir Sawlani is a senior who enjoys traveling and listening to hip-hop and alternative music. When he isn't cheering for the Cubs or the Bears, you can...