Football team defeats Willowbrook High School
Friday night lights are back in Hinsdale for the 2017 season after the football team came out victorious on Sept. 2 against Willowbrook High School on Salute to Service night.
Jump started by an onside kick, Willowbrook was able to get on the scoreboard first after a seven-play drive.
The Red Devils answered back in the first quarter as Matt Rush, junior quarterback, connected with J.T. Kolke, senior wide receiver, for a 28-yard touchdown, tying the game up at 7-7.
Willowbrook gained the upper hand with seven minutes left in the half, as they went up 14-7 thanks to a 28-yard touchdown.
The Red Devils scored two unanswered touchdowns and went up 21-14 momentarily. Rush threw his second touchdown of the night to Garrett Oakey, senior wide receiver and running back, and Nick Biancalana, senior defensive back, scored a special teams touchdown as he returned a scoop-and-score after a blocked punt.
Mr. Nick Gebhart, P.E. teacher at Central, is also an assistant coach for the Willowbrook High School football team, so many of the Red Devil players were familiar with their opponent.
"It felt good to run up a check on [Coach] Geb," Biancalana said after scoring against Willowbrook. "[It was a] good team effort."
Willowbrook completed an 80-yard drive before the first half ended. The Warriors and Red Devils entered the halftime break tied at 21.
Matt Bjorson, senior tight end, had the only score of the second half as he connected with Rush, for his third touchdown.
Vincent Zelisko, junior linebacker, was able to put the game on ice with an interception at the end of the fourth quarter. The game ended at 27-21.
This was the first varsity game for many juniors and sophomores.
"The whole experience was pretty surreal," said Andrew Doromal, junior running back. "Watching from the stands for the past two years and then finally being out on the field for the first time under the lights is unforgettable."
The team will travel to Oak Park on Sept. 8 to take on Oak Park River Forest High School.
"We played well, not nearly as good as we're capable of, but we're starting to come together as a team," said Aaron Antoniou, senior defensive lineman. "Some of our players are out, so a lot of kids need to step up against OPRF, and I believe they will."
Leave a Comment
About the Contributors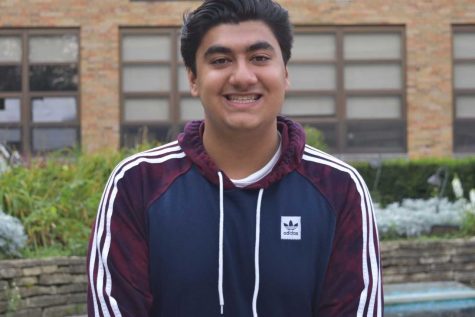 Kabir Sawlani, Editor-in-Chief
Kabir Sawlani is a senior who enjoys traveling and listening to hip-hop and alternative music. When he isn't cheering for the Cubs or the Bears, you can...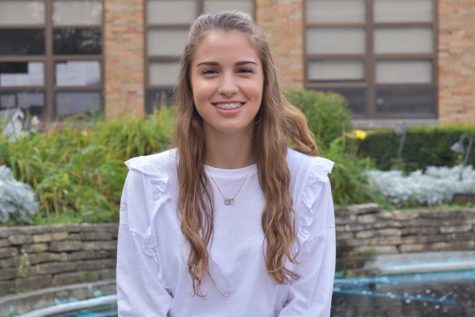 Samia Douedari, Section Editor
Samia Douedari is a senior who enjoys to write whether it's for a class or for fun. Along with being a part of the cross country and track team at Hinsdale...