Football team captures Oaken Bucket for 11th consecutive year
The football team retained the Oaken Bucket once again on Saturday, Sept. 16 after a 33-3 blowout victory against Downers Grove North (2-2) on Dickinson Field.
The Red Devils have played Downers Grove North every season for the "Old Oaken Bucket" since 1935, and has defeated DGN every year since 2007 to retain the Oaken Bucket since then. In the bucket's 82-year history, Central has won it 48 times.
The Red Devils got on the board first as Matt Rush, junior quarterback, scrambled for a touchdown.
DGN then successfully hit a field goal for their only points of the day, making it 6-3.
The eventual rout ensued as Rush threw a 78-yard touchdown to Garrett Oakey, senior wide receiver and running back. Quentin Wallace, senior kicker, hit a 33-yard field goal at the end of the first half, putting the Devils up 16-3.
"Our defense only gave up a field goal, and our offense was near unstoppable," said Matthew Brixie, junior defensive lineman. "Our running backs were even throwing touchdowns."
With less than four minutes left in the third quarter, Wallace knocked down another field goal from 30-plus yards away, bringing the team up 19-3.
On what looked like a run play, Rush shoveled the ball over to Oakey who threw the ball downfield to J.T. Kolke, senior wide receiver, for a touchdown. Kolke's touchdown put the team up 26-3.
The team would score just once more as Luke Skokna, junior running back, scored a touchdown on a run.
Since it was the annual homecoming game, football alumni were honored at halftime, and the 2017 Homecoming Court was in attendance. Peer Buddies was also in the crowd.
"We have really rebounded since our first game of the season in Cincinnati," said Vlad Vincent, senior wide receiver. "The team is really coming together, and we are looking to do big things this year."
The team is now 3-1 and is playing away on Friday, Sept. 22 against York Community High School (0-4).
Leave a Comment
About the Contributors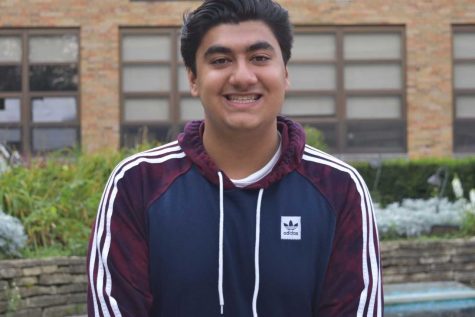 Kabir Sawlani, Editor-in-Chief
Kabir Sawlani is a senior who enjoys traveling and listening to hip-hop and alternative music. When he isn't cheering for the Cubs or the Bears, you can...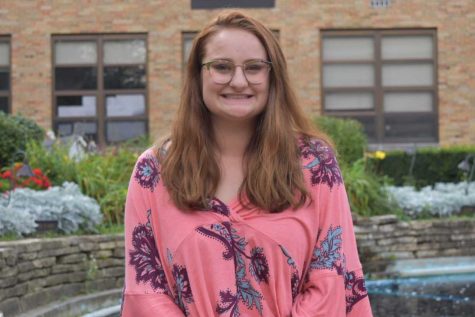 Lauren Wols, Writer
Lauren Wols is a junior who probably has a friend crush on you. If she's not writing for Devils' Advocate, she may be choreographing or doing other...