Boys' golf finishes in top five at Red Devil Invite
The boys golf team hosted the Red Devil Invite on Saturday, Sept. 23 at Carriage Greens Country Club. The varsity team was split into two groups that finished with 295 points and 306 points, placing them at first and fourth place at the invite respectively.
The tournament was the first time this season that the team split into two separate sides for a tournament, the red team and the white team. The boys are still currently undefeated in head-to-head match ups, coming off from three straight conference head to head victories over York, Lyons Township, and Oak Park and River Forest High School.
"We played two teams, half of varsity on one team, the other half on the other team," said Will Bradley, senior member of the team. "[Some standout performers include] Mac McClear, (junior), who came in third, and Gabe Larson, (junior), who came in fifth. Larson also had a hole in one."
Now that the team has finished their conference games for the season still undefeated, they are looking to start their playoff run as their season comes to a close.
"We have conference tomorrow and are starting our playoff run soon," McClear said. "We really just want to work on our weaknesses heading forward. I think we have a great shot at winning state, so we are at a good spot [right now]."
The Red Devil Invite is the only invite that Central hosts for golf every year, but the team is still looking ahead for the rest of the season.
"The season has gone pretty well so far but we still need to stay focused and prepare for big tournaments coming up," Larson said..
In the upcoming future, the team will start regionals and their playoff run on Tuesday, Oct. 3 at the IHSA state tournament.
Leave a Comment
About the Contributor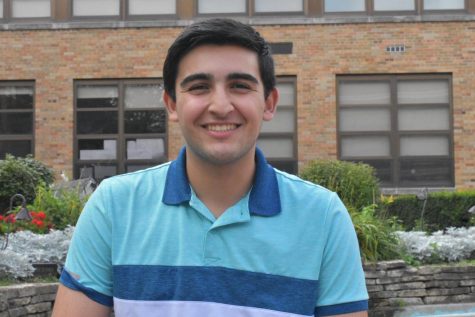 Ali Ardehali, Section Editor
Ali Ardehali, section editor for sports and A&E, is a senior who dedicates much of his time keeping up with the sports world. Despite recent struggles...