Central completes successful fall sports season
The school recently completed a successful fall sports season, in which four teams finished in the top four of State competitions. Before fans move on to cheering for winter sports teams, below is a list of some of the school's best fall sports moments to appreciate, in no particular order.
Football team defeats LT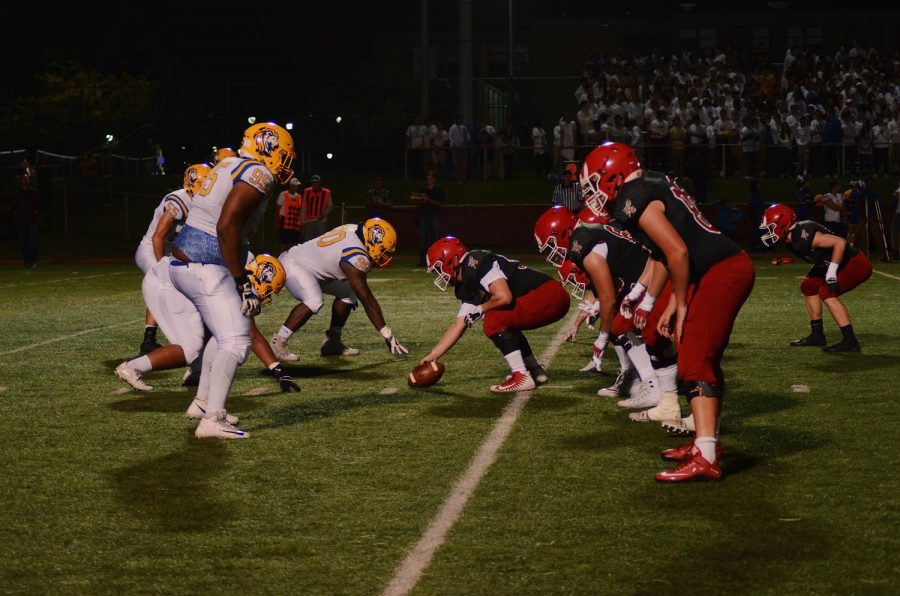 The team defeated archrival Lyons Township 21-20 in front of a packed crowd on Friday, Oct. 7. They finished the season 8-3, after finishing second in the conference and winning a playoff game for the first time since 2014.
"It felt great to win a rivalry game like that, especially because of how much the student body supported us," said Charlie Lyne, junior cornerback. "We had beaten LT for a couple years in a row now and wanted to keep it going."
Boys Golf
The boys golf team won a historic sixth consecutive State title this past fall. The squad defeated Lake Forest by two strokes with junior Mac McClear leading the way with a team low of 71 in the second round of competition to seal the victory.
"This was a really close tournament and everyone on the team handled the pressure and expectations well and was able to focus and make enough shots to win the tournament," said John Williams, senior golfer.
Homecoming Pep Rally Performances
The poms team performed at the Homecoming pep rally in front of the entire school. The squad had a weeklong camp away from home to help prepare for the season and this performance specifically.
"We always get each other really hyped up before every pep rally and then it's such a good feeling after the pep rally when we know we did well," said Mae Javois, junior pommer.
The cheerleading team also performed their annual Homecoming pep rally routine the Friday before the dance. Since their season started in the summer, they spent the majority of their time practicing for this performance in front of the entire school.
"The performance was bittersweet, as it was my last pep rally routine as a senior, but it was such a good feeling knowing all of our hard work paid off," said Camey Calzolano, senior cheerleader.
Boys Cross Country
The boys cross country team exceeded all expectations when they placed fourth in the State meet in Peoria, Ill. The team was only beat by nationally-ranked Downers Grove South, Neaqua Valley, and Wheaton Warrenville South.
"We came into the preseason ranked 14th, and we knew we could do better than that, so we trained with a chip on our shoulder all season," said Sean O'Connell, senior runner. "We wanted to peak at the State meet, which we did."
Girls Tennis
The girls tennis team finished third at State, despite having a young lineup with only one player with previous State tournament experience. The team qualified singles player Olivia Oosterbaan, junior, and doubles players Alexis Hamdan and Amanda Cashman, seniors.
"We had a lot of injuries, and it was a really competitive field of teams, so to grind it out and get third place was a huge accomplishment," Oosterbaan said.
After reflecting on these fall sports at the Fall Recognition Ceremony on Monday, Nov. 13, the Athletic Department looks ahead to the winter season. Fans can look forward to competitions from boys and girls basketball, boys and girls bowling, poms, boys swimming, girls gymnastics, boys and girls indoor track and field, and cheerleading.
Leave a Comment
About the Contributors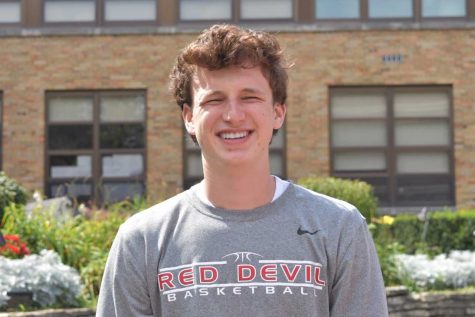 Everett Eck, Section Editor
Everett Eck is a senior who loves the sport of basketball. If he is not playing it, he is probably watching it. When he isn't playing basketball,...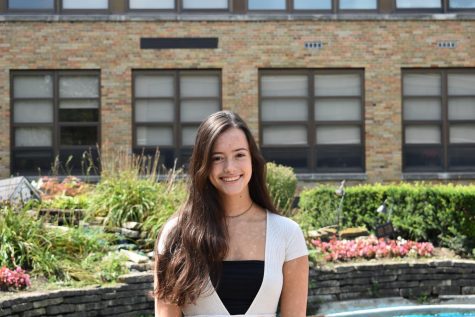 Marelena Halikias, Photographer
Marelena Halikias is a senior photographer for Devils' Advocate. She can commonly be found crying over reruns of The Joy of Painting, offering to sell...