Boys wrestling defeats rival Hinsdale South
On Thursday, Nov. 30, the boys wrestling team hosted rival Hinsdale South in the main gym. The rivalry, deemed "The Battle of District 86", resulted in a 43-27 win for the Red Devils.
The match was highlighted by an 11-3 win by Liam Drury, senior, while Caleb Lagestee, senior, also won by pin down.
Both the Red Devils and Hinsdale South had players who were ranked within the state.
"[The team is] doing a lot of training; they've been doing it since mid November. The players are really [learning] from their feedback from Coach Hayes, who is a good coach for motivating," said Aviana Macon Villegas, senior team manager.
The team practices every day after school, sometimes before school instead, and throughout breaks, and looks to take advantage of these practices to help their young players improve.
"So far, we've done pretty well. We've got a lot of young kids on the team who don't have a ton of varsity experience, but we can see them getting better from one match to the next," Drury said. "The whole team wants to be there, and everyone is trying to get better, so we have a really great atmosphere in the room."
Some of the veteran players who are looking to lead the team are Drury, Lagestee, and junior Luke Skokna.
"Luke, Caleb, and I are all looking to make some noise at the state level this year and get some State medals," Drury said.
To continue their success, the team is looking to continue building its chemistry.
"We hang out in the locker room, and although wrestling is technically an individual sport, it is really good at building a team," Drury said. "We have some team jokes; someone can just yell something out and the team will all start laughing. We're keeping it lighthearted."
To finish the season off, the team will look to beat their main rivals, Lyons Township, who they play on Friday, Dec. 22. After that, the team is looking to beat Oak Park and River Forest High School, whose team has a high reputation in wrestling, on Thursday, Jan. 18. But, in the meantime, the team is looking to have short-term success as well.
"Our upcoming schedule is a meet against Proviso West High School this Friday with a mega duel at Batavia on Saturday," Lagestee said. "During break we have the big tournament that we host called the Whitlatch, but that's not for a little while."
Leave a Comment
About the Contributors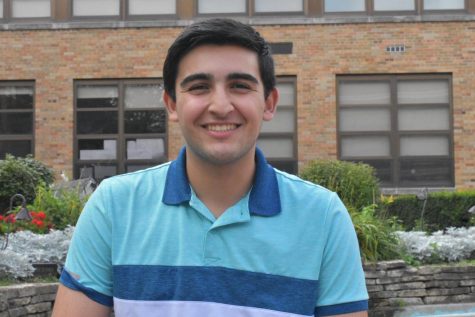 Ali Ardehali, Section Editor
Ali Ardehali, section editor for sports and A&E, is a senior who dedicates much of his time keeping up with the sports world. Despite recent struggles...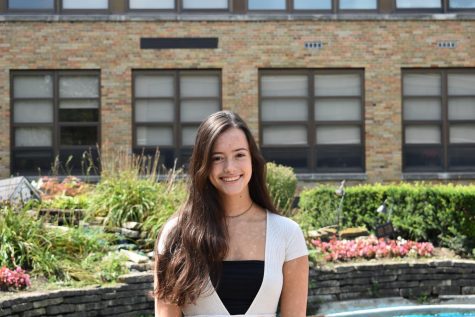 Marelena Halikias, Photographer
Marelena Halikias is a senior photographer for Devils' Advocate. She can commonly be found crying over reruns of The Joy of Painting, offering to sell...