Special Olympics takes on Park Junior High
On Monday, Dec. 5, the Special Olympics Basketball Team hosted a game against the Park Junior High School Mighty Patriots in the Field House. The game resulted in a win for the Mighty Patriots by a score of 54-14.
Every member of the Red Devil team got a chance to play, some with assistance from the student coaches along the way.
"Overall, we did a good job today. We need to work on passing to our team and defense," said Tess Ellithorpe, junior student coach.
The Mighty Patriots were able to take an instant lead from the beginning, but the Red Devils were able to get more points later in the game.
One of the team's leaders this year is freshman Priya Philipneri. She was able to seize the ball multiple times during the game. At the last game, she was able to get 20 points for the team.
"We are doing very well this year," said Mrs. Watson, the head coach. "Priya has been a leader on and off the court."
The Special Olympics basketball team has been at our school for over 10 years, and they continue to grow each year, in numbers and strength in their performance. However, not all schools have a team similar to theirs, so occasionally they do play teams from junior high schools.
The team practices every Monday, and student coaches aid the players in strategies to improve the team's scores at each game.
"I almost scored a basket today," said Tara Rao, junior on the team. "I…had a lot of fun."
Despite the score, every player on the team was happy to be there. The next Special Olympics game will be at home in the field house on Wednesday, Dec. 13 against the Downers Grove Hoops.
Leave a Comment
About the Writer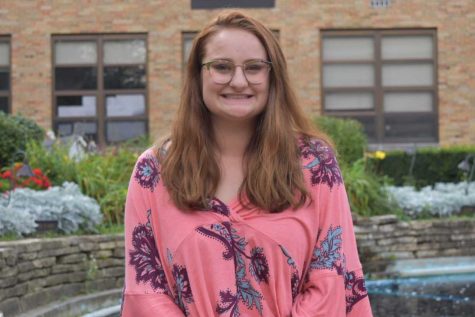 Lauren Wols, Writer
Lauren Wols is a junior who probably has a friend crush on you. If she's not writing for Devils' Advocate, she may be choreographing or doing other...