Boys swimming overpowered by New Trier
The boys swim team hosted and lost to New Trier High School 121-65 on Saturday, Dec. 9. The result marks the first loss for the boys swim team this year after opening the season with two wins.
New Trier, which is commonly listed as one of the best schools in Illinois for boys swimming, provided a rough opponent for the team to begin the season, but the team is trying to look past the loss.
"New Trier is a very good team who performs really well in season, so we expected a loss," said J.P. Hayes, senior team member. "We have had only three meets so far, but I think we've been doing well. We beat Naperville Central for the first time since I've been on the team, and we beat Downers Grove North on Friday night. Everyone is training really hard, and I love the team this year."
The Red Devils beat Downers Grove North 144-41 on Friday, Dec. 8. But, at their second home meet against New Trier, the crowd hoped to get involved with the meet to show their support.
"I've been to many basketball and football games to show my support, but the environment at a swim meet is definitely different," said Nima Cheraghchi, senior and game spectator. "There is so much going on at once that it gets quite crazy."
Even though they took a loss, the team believes that they have the work ethic and coaches in place to help them bounce back quickly.
"The leaders of our team are obviously our coaches who constantly help us get better and get to the next level. Our captains are [junior] Donovan Lahmann, [and seniors] Cole Grosshans, Billy Leader, and Andrew Lavalle," said Conor Dunne, junior team member. "These guys don't just perform well at the meets but also lead vocally and by example."
The team will have a full week of practice until they host Glenbard West High School on Friday, Dec. 15, but will not host another home meet until mid-January. Until then, the team will face rivals Lyons Township and Oak Park River Forest.
Leave a Comment
About the Contributor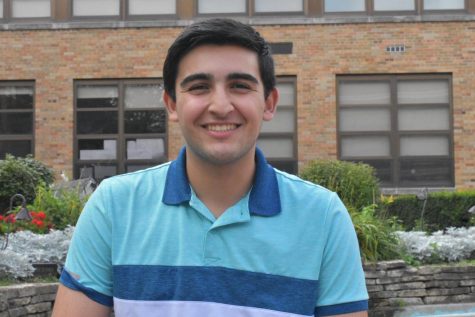 Ali Ardehali, Section Editor
Ali Ardehali, section editor for sports and A&E, is a senior who dedicates much of his time keeping up with the sports world. Despite recent struggles...