Girls basketball team prepares to take on LT
The girls basketball team is playing against rival Lyons Township High School on Friday, Dec. 15 in La Grange.
The team's record going into the game is 3-6, while Lyons Township's is 6-2. Lyons Township is riding a three-game win streak and is in third place in the West Suburban – Silver League Conference.
"The key to beating LT for us is to control the boards and hold them to one shot. We have to control the tempo of the game and play at our pace," said Ms. Persinger, first-year head coach. "If we can play poised and disciplined, we will put ourselves in a great position to win the basketball game."
The team will have to minimize mistakes in order to defeat a talented Lyons Township team. Since Lyons Township is the team's biggest rival, the game on Friday should be one of the biggest games of the season for the team.
"It is always very exciting [to play LT], especially because there are eight seniors and we all want to win in our final year. The energy is always awesome when there is a big crowd," said Morgan McLaughlin, senior guard.
The game will take place at the Lyons Township North Campus at 6 p.m. Tickets can be bought online at eventbrite.com.
The team's most recent game was at Proviso West on Thursday, Dec. 7, where they won 66-53 and snapped a five-game losing streak.
Though, the team is 3-6, their season just started and the regular season goes until February.
"My expectations for the season is for us to improve every night we take the floor, to play and set a disciplined and aggressive tempo, for the girls to play with confidence in each other and in themselves," Coach Persinger said.
Leave a Comment
About the Contributor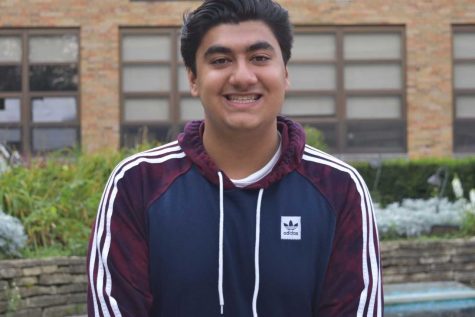 Kabir Sawlani, Editor-in-Chief
Kabir Sawlani is a senior who enjoys traveling and listening to hip-hop and alternative music. When he isn't cheering for the Cubs or the Bears, you can...