Track and field season preview
The track and field season is around the corner; the girls team is almost set, but the boys team is still going through tryouts this week.
The boys team will be ready for the season following their Red & White Meet at North Central College at 12:30 p.m. on Saturday, Jan. 27; the meet will determine the team's final cuts.
The boys team's head coach is usually Mr. Noah Lawrence, but he is on parental leave until mid-February. The interim head coach is Mr. James Westphal.
"[Our goal is to] create as many opportunities for all of the kids to succeed on a personal level, no matter their event or skill set, but more importantly, that each athlete contribute to the entire team culture at large," Mr. Westphal said. "We look to strike the balance of developing a very competitive program as well as providing as many opportunities for all levels, freshmen through seniors."
The boys team had multiple members participate in the State competition last season. Returning members from last year's State team are Luke Skokna, junior, and Cullen Fitzgerald, senior.
The girls team is nearly ready as well, but many cheerleaders and bowlers are waiting for their seasons to end before rejoining the team.
The girls team had a strong State run last season. Members returning from last year's state team are Reilly Revord, senior; Gillain Filer, junior; Ellie Geier, junior; Bella Pisani, junior; Grace McCabe, senior; Mckenna Revord, sophomore; Kayla Byrne, junior; Karla Schueler, junior; Kya Collier, junior; and Caroline Renehan, senior.
The girls team finished 33rd last year at State.
Both teams are starting to condition for their season so that they are in the best shape possible as they start to compete.
"Some of the returning athletes, as well as the newcomers, may have conditioned on their own or are currently participating in other sports, and will join the team at a later date. Many of the athletes are working out for the first time in our first week," Mr. Westphal said. "The season is relatively a long one, so over time the athletes will get in shape provided they can remain healthy over the course of the season."
The track and field season is one of the longest sports seasons of the year, as it goes until May.
"We have a long road ahead of us this season," said Andrew Doromal, junior. "A lot of us want to get to State this year and we are going to do everything we can to get there."
Each team will start racing against other schools at home on Saturday, Feb. 10, with the boys' Little 4 Invite and the girls' Red Devil Invite.
Leave a Comment
About the Contributors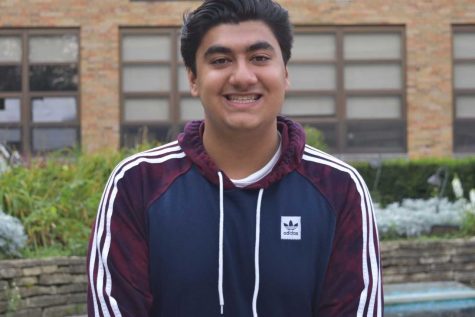 Kabir Sawlani, Editor-in-Chief
Kabir Sawlani is a senior who enjoys traveling and listening to hip-hop and alternative music. When he isn't cheering for the Cubs or the Bears, you can...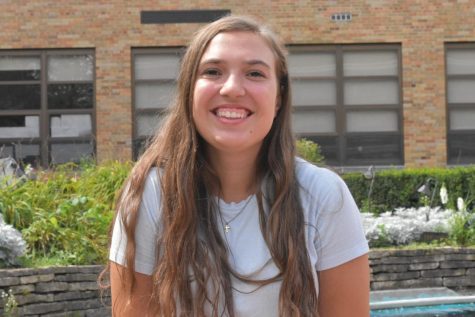 Michaela Malec, Photographer
Michaela Malec is a senior who can be found watching Hallmark movies or binging almost every show on Netflix. If Michaela is not on her couch watching...