Varsity basketball teams host rival Lyons Township
The varsity basketball teams, both boys and girls, hosted their main rival Lyons Township High School on Friday, Feb. 2, in the main gym. The girls lost their game by a score of 52-30, while the boys pulled out a 52-46 win.
The Red Devils' fans came in all-white for the occasion, while the Lyons Township fans showed up with a "blue-out" theme, showing large contrasts between the schools' fan sections.
In the boys game, Central started out the game with three quick buckets, giving them an early 8-0 lead. But, not long after, Lyons Township began closing in on the lead, leaving only a three-point margin for the Red Devils at halftime with a score of 24-21.
Eventually, the game became tied 35-35 as the fourth quarter ended, so the Red Devils took advantage of a 17-11 fourth quarter run to win the game.
For the girls, the game was kept within single digits until late third quarter, when Lyons Township started pulling away, greatly due to efficient offensive rebounding. The game at one point became within seven points in the second and third quarter, but the girls weren't able to follow through.
"We went over the plays that they, LT, was going to run during the game the day before in practice; we went over all of our plays to make sure that we were all ready for the big game, we all made sure to eat healthy and get a good night sleep before the big day," said Tina Rivera, junior team member.
The win for the boys moved their conference record up to 3-4 on the season.
"In the last two weeks, we had undoubtedly our best practices all year, which really prepared us physically and mentally going into the game. The crowd was awesome," said Charlie Parse, junior forward. "Whenever our crowd would go wild after after a big play, it gave us a ton of momentum and a huge energy boost, which I think was definitely a big factor in the game. Thanks to the leadership of Trevor Hamilton and Matt Guglielmo, other guys like Justin Bradshaw and Charlie Lyne were able to be confident, step up, and play really well."
Bradshaw led the Red Devils with 14 points, while Hamilton and Lyne tailed behind with 13 and 12 points respectively. The team successfully bounced back from their first meeting with Lyons Township this season, which resulted in a 43-40 loss at Lyons Township.
The win gave the Red Devils their second win in three games. The following day, on Saturday, Feb. 3, the boys went on to beat Glenbard East, giving them three wins out of four games, a large improvement from their 5-12 start to their season.
"I was proud of our guys because there were a couple of times where they got ahead. We just kept hanging in there," Coach Nick Latorre said in an interview with mysuburbanlife.com. "Our guys have worked harder the last two weeks than they have all year. They worked for this win."
The boys will travel to Glenbard West on Friday, Feb. 9 to continue their recent hot streak in conference play. The girls will host Willowbrook High School at 7 p.m. on Tueday, Feb. 6 in another conference showdown.
Leave a Comment
About the Contributors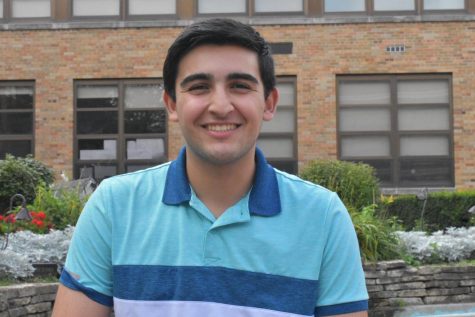 Ali Ardehali, Section Editor
Ali Ardehali, section editor for sports and A&E, is a senior who dedicates much of his time keeping up with the sports world. Despite recent struggles...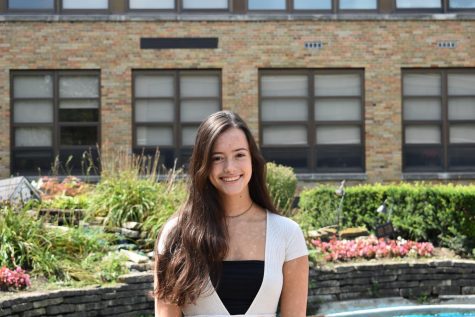 Marelena Halikias, Photographer
Marelena Halikias is a senior photographer for Devils' Advocate. She can commonly be found crying over reruns of The Joy of Painting, offering to sell...