Boys basketball defeats DGN on Senior Night
The boys basketball team defeated conference rival Downers Grove North with a score of 59-57 on Friday, Feb. 16 at home in the main gym. It was Senior Night for the boys basketball team, the poms team, and the cheerleaders.
The win put Central at a record of 8-16, while moving up to 4-7 in conference play. After a loss to Glenbard West the following day, Central moved down to 8-17 for the season, while moving down to 4-8 in conference play.
Everett Eck, senior guard, led the Red Devils with 22 points, a new career high for him.
"Eck played huge for us as he scored 22 points and had a jelly shot," said John Williams, senior guard. "[Senior guard] Jack Brubaker was big too and made a couple big plays."
As for Senior Night, the seniors went through their annual tradition of taking photos, while the team honored its senior members.
"We mixed up the starting lineups a bit [to play more seniors] as well as the handshakes and took pictures with parents, senior cheerleaders, and senior pommers before the game," Brubaker said. "Other than that, we played like we would any other game."
Senior Night was planned as the last regular season home game for the team to symbolize the end of their high school basketball careers.
"It was different because we knew it was our last game on our home floor which made us play more emotionally," Williams said.
Charlie Parse, junior forward, believes that the team has turned a corner, making up from their start to the year.
"After our slow start, we decided as a team that it wasn't going to dictate the rest of the season, so we started to work a lot harder in practice and try to play better and improve every game," Parse said.
The team hoped to get the crowd involved as a salute to the seniors for their high school basketball careers, and Brubaker believes that the crowd did play a factor in the game.
"The crowd was pretty big and loud because it was Senior Night," Brubaker said. "That kind of atmosphere makes us play with more confidence and aggressiveness, which helps us out."
In the upcoming weeks, the players will look to make noise in the State playoff race, starting on Monday, Feb. 26 against Lyons Township at Regionals.
Leave a Comment
About the Contributors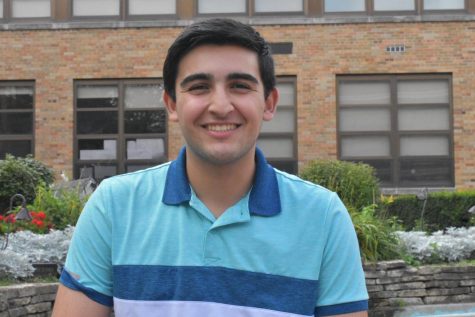 Ali Ardehali, Section Editor
Ali Ardehali, section editor for sports and A&E, is a senior who dedicates much of his time keeping up with the sports world. Despite recent struggles...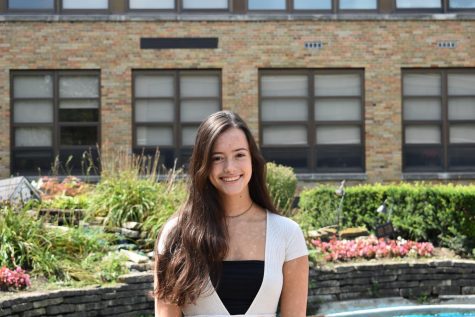 Marelena Halikias, Photographer
Marelena Halikias is a senior photographer for Devils' Advocate. She can commonly be found crying over reruns of The Joy of Painting, offering to sell...