Water polo season set to begin
As winter sports enter their final stretch, many spring sports are set to begin, including both boys and girls water polo.
As for the boys team, captains Scottie Spinazola and Duncan Ferguson, seniors, are hoping to make a large impact to lead the team in the right direction.
"Our team's best players are the two veteran seniors and captains, me and Scottie Spinazola. Scottie has an unbeatable shot combined with fine-tuned natural skill that makes him our biggest offensive asset," Ferguson said. "I'm the starting goalie, like my brother before me, and the team expects both of us to make plays in order to compete with higher tier teams. We are also looking for some juniors on the team to step up and take initiative to show their skill and value."
To make sure the team is on the correct path towards a successful season, the team hired a coach who specializes in technique from Saint Louis to make sure every player is playing at their maximum level. The players are on a heavy practice schedule, usually every morning in the school's pool.
One thing that the team is focusing on is finishing games strong, which was trouble for them last season.
"Last season, there were a lot of situations where we tied or lost crucial games by one point because of sloppy mistakes or loss of composure," Ferguson said. "So, this season, we are trying to capitalize on those close games and turn them into wins in order to earn a higher seat in our sectional. We are also trying to form a more solid defense, making other teams work harder to make a play or get a shot off."
As for the girls, their season started with the Red/White Scrimmage on Saturday, March 3, and the team players expressed confidence in their abilities.
"I think the whole varsity team is really strong this year. I think [senior] Maddie Fowler is one of our stronger players because she's been playing so long and she's also a very talented swimmer," said Ella Pope, junior and team member. "Katrina Geiersbach is a freshman with a killer arm, and I think she'll also make a great edition to the team."
Water polo requires players to maintain a high level of fitness throughout the season, since they need to tread water and focus on moving the ball at the same time. However, many students find pleasure in how demanding the sport is.
"I really love water polo, not only because it is a combination of swimming and a team sport, but also because it teaches me discipline," said Tara Tekkey, junior and team member.
The girls' first game was held on Wednesday, March 7 at home when hosting STAGG High School; the girls won 10-5. As for the boys, their season begins with a road game at Bradley-Bourbonnais High School on Saturday, March 10.
Leave a Comment
About the Contributors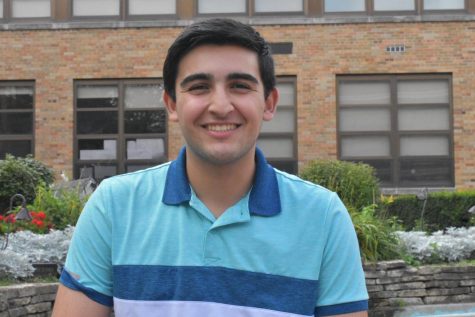 Ali Ardehali, Section Editor
Ali Ardehali, section editor for sports and A&E, is a senior who dedicates much of his time keeping up with the sports world. Despite recent struggles...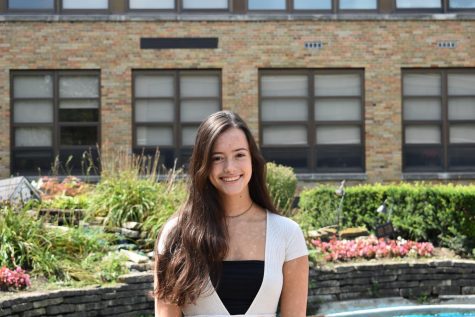 Marelena Halikias, Photographer
Marelena Halikias is a senior photographer for Devils' Advocate. She can commonly be found crying over reruns of The Joy of Painting, offering to sell...