Bass fishing team reels in upcoming season
The bass fishing team is getting ready for their upcoming season following the annual interest meeting that took place on Thursday, March 8.
Bass fishing is a no-cut IHSA activity, coached by Mr. Brent Kujawa, with the team consisting of boys and girls of all grades. Members have described the team as open to newcomers.
"Anyone can come to meetings and practices and learn how to fish," said Steven Miedona, junior team member.
The team typically practices once each week on Wednesdays at various locations, including Mays Lake, Brook Forest, or Graue Mill.
"[Practice] is a fun social outing. It's a good way to get to know one another. It's just fishing with a good group of guys and girls," Miedona said. "Some of us get together on our own to practice and fish, aside from scheduled team practices."
The team usually participates in either one or two tournaments during the season and could potentially participate in the State tournament. This year the team plans on having two tournaments during the school year and participating in another in the summer.
The final tournament is against Hinsdale South and is set for early May at Blackwell Forest Preserve. The meet against Hinsdale South is highly regarded by team members.
"That's our Super Bowl," said Kyle Kroeger, junior.
Last season, the team fell short of defeating Hinsdale South; however, the Red Devils won the tournament two years ago.
The team is hoping to have the chance to participate in the State tournament this year. Schools in the State tournament are required to have their own boat and would send two upperclassmen members.
"I want to ring the bell this year and get to State," said Ray Wohlever, junior.
The team will spend its season working towards the State tournament on Friday, May 18 and Saturday, May 19. If the team succeeds, spectators can catch a glimpse of the action at Carlyle Lake in Carlyle, Ill.
Leave a Comment
About the Contributor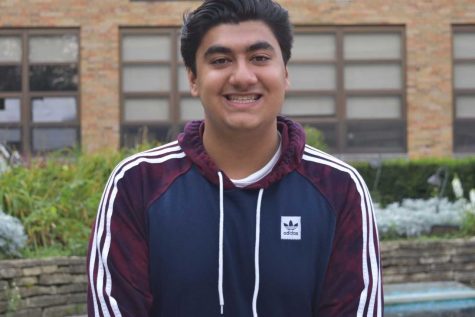 Kabir Sawlani, Editor-in-Chief
Kabir Sawlani is a senior who enjoys traveling and listening to hip-hop and alternative music. When he isn't cheering for the Cubs or the Bears, you can...