Boys volleyball team defeats rival Hinsdale South
On Thursday, May 3, the boys volleyball team traveled to rival Hinsdale South and defeated the Hornets by a score of 25-20 in the first set and 25-19 in the second set. As a result of the game, the team has won three games in a row, and four of their past five games as well.
In the game, the Red Devils took advantage of any opportunity, allowing them to pull of a big win against a rival team.
"We played pretty well today," said Danny Pineiro, senior libero and defensive specialist. "John Zolpe played especially well."
This game followed their home game on Tuesday, which was when they hosted senior night, in which they honor the players who will graduate in a few weeks.
"[On senior night coaches] did a little bio on every senior and we gave flowers to our moms," said Joel Guerra, senior. "They made face cutouts of every kid as a baby which were really cool."
In that game, they defeated York High School by a score of 20-25 in the first set, 25-23 in the second set, and 25-20 in the third set, helping them successfully complete their comeback.
"Our goal is to win state this year because we are really good," said Amit Puri, junior libero and defensive specialist. "[To win], we are always positive on the court and we go out for food after wins."
After winning the last three games, the team is now tied for their longest winning streak of the season, however, this current winning streak includes more conference games than the other two.
In the team's upcoming schedule, they have an important invite at the gym of their conference rival, York High School, from Friday, May 4 to Saturday, May 5. The team set high standards for themselves last season when they finished in first place at the York Invite. Afterwards, the team will play their final home game of the season on Tuesday, May 8 against Glenbard West.
Leave a Comment
About the Contributors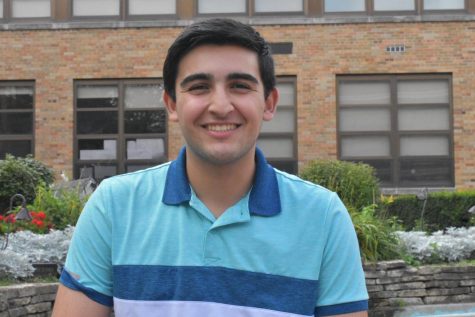 Ali Ardehali, Section Editor
Ali Ardehali, section editor for sports and A&E, is a senior who dedicates much of his time keeping up with the sports world. Despite recent struggles...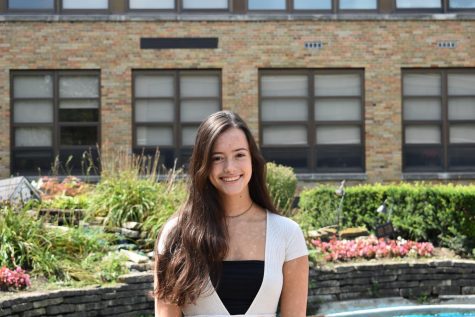 Marelena Halikias, Photographer
Marelena Halikias is a senior photographer for Devils' Advocate. She can commonly be found crying over reruns of The Joy of Painting, offering to sell...