Football team wins a close game against OPRF
On Friday, Sept. 7 the football team faced off against Oak Park-River Forest High School. With both teams having strong defenses, the Red Devils' won 7-0 in their lowest scoring game so far.
During the first half, both teams' offense had trouble generating momentum, keeping the half scoreless. The football team's first drive ended 3-in-out, which would be a trend throughout the game.
The game's only score came in the fourth quarter when Drew Novatney, junior safety, picked off a pass from OPRF quarterback Jaden McGill and returned it 21 yards for a touchdown. Novatney provided the game-winning score with 9:41 left on the clock.
"[Novatney] is a good athlete, learning a new position and doing a nice job making a lot of adjustments to be a better player," said Coach Tom Dorrance, defensive back coach.
Both offenses had their struggles by not scoring a single point. The team only crossed the 50-yard line a few times throughout the game. While OPRF had numerous chances to kick field goals, they always went for it on fourth down.
"The first half of the game was pretty uneventful, but the interception and touchdown in the fourth quarter were very exciting," said Jnaiya Owens, junior. "It made the crowd go crazy and start cheering."
The football team's next game will be at Downers Grove North high school at 7:30 p.m on Friday, Sept. 14.
Leave a Comment
About the Contributors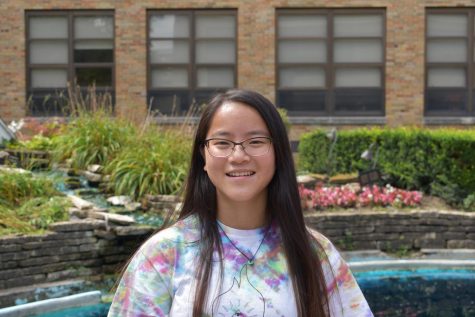 Lia Reichmann, Editor-in-Chief
Lia Reichmann, senior, is well versed in anything to do with Friends, Harry Potter, and sports. She likes to go backpacking and taking photos (follow @liareichmann_photography...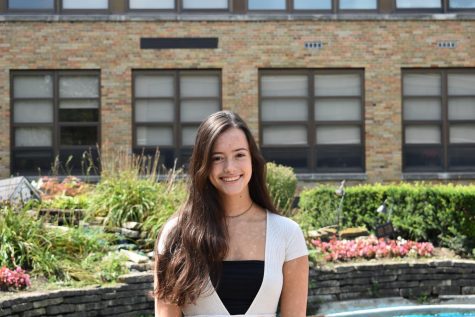 Marelena Halikias, Photographer
Marelena Halikias is a senior photographer for Devils' Advocate. She can commonly be found crying over reruns of The Joy of Painting, offering to sell...