Super Bowl LIII could be anyone's game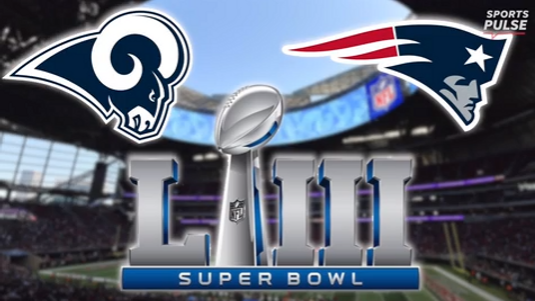 The Los Angeles Rams and New England Patriots will face off in Super Bowl LIIl. They will play at the Mercedes-Benz Stadium in Atlanta, Ga. on Sunday, Feb. 3 at 5:30 p.m. CT. CBS will televise the game.
Patriots' Quarterback Tom Brady, the league's oldest starting quarterback, and Head Coach Bill Belichick, the most tenured coach, will go up against the youngest coach in the NFL, 33-year-old Rams' Head Coach Sean McVay and third-year Quarterback Jared Goff. This is the ninth Super Bowl appearance for Brady and Belichick. They have already won five Super Bowls together. Between all the starting defensive and offensive players on the Rams only Cornerback, Aqib Talib, and Wide Receiver, Brandin Cooks, have had any prior Super Bowl experience, which could prove to be an important factor when facing the experienced Patriots.
In a survey of 136 Central students, 72.1 percent believe the Patriots will win while 27.9 percent said that the Rams will win. Many students responded with different reasons why they thought their team would win. Answers ranged from that Tom Brady and Bill Belichick have more experience than the Rams to the Patriots have won too much and that it isn't fair.
"[The] Patriots have shown a strong ability lately to stop the running game, which is massively important to the Rams offense as it sets up play-action passes that represent a very large portion of their medium and deep passes and has led them to be one of the best offenses in the league," said Erik Stephenson, senior. "It has been shown multiple times that if you can stop Todd Gurley, you can stop Goff. On the other side, the Rams defense has been on and off all season, and having any potential weaknesses means that Brady and Belichick will find and exploit them especially since they have [had] two weeks to prepare."
Another student disagreed believing the Rams to be a better all-around team in comparison to the Patriots.
"The Rams will win for two reasons. [First] when Todd Gurley and CJ Anderson play together they are the perfect team. They're great at catching the ball and dodging defenders and running with it," said Gabby Tsamis, sophomore. "Second, Aaron Donald. He leads the league in sacks and will probably be one of the most important players in the game. Donald and the rest of the Rams defense will be key if they want to win."
The Rams have not been to the Super Bowl since Super Bowl XXXVI in 2002 when they lost to then backup quarterback Tom Brady with Hall-of-Famer Kurt Warner under center. This Super Bowl win would be the first of many in the Patriots dynasty.
"I think the Patriots will win the game because they have the [greatest of all time in] Tom Brady. They are [also] one of the best teams in the NFL that have a good offense and defense," said Yusrah Ahmed, freshman. "I think Tom Brady will stand out the most or Julian Edelman for his crazy catches."
According to Pro Football Focus, the Patriots rank third and the Rams seventh in offensive line play. This should prove interesting, as the key to the Rams' defense is their ability to get to the quarterback.
These are some players to watch during the Super Bowl because they have stood out.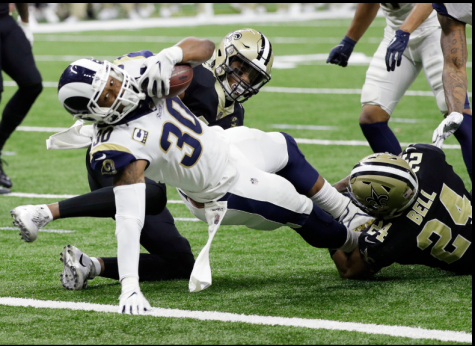 C.J. Anderson has done a remarkable job of being a consistent running back since Todd Gurley's knee injury and subsequent recovery. Since coming off the streets in December, Anderson has had 403 rushing yards and two touchdowns in the five games he has played. He has gotten 40 touches compared to Gurley's 23 touches in the previous two playoff games. Anderson also has an advantage of coming into the Super Bowl healthier than others. Since he hadn't been playing on a team before December, Anderson isn't as banged up as fellow running back Todd Gurley. That doesn't mean people should rule out Gurley as being a threat, as he dominated the season prior to his injury and is getting back into the swing of things. He was first in the regular season in rushing touchdowns with 17 and third in rushing yards with 1,251.
On the flip side, Patriot running backs Sony Michel and James White have both had solid seasons adding another dimension to the Patriots and relieving pressure off of Brady to constantly throw the ball. Since the Belichick-Brady era began in 2000, they have been 11-0 in the postseason in games where a player has rushed at least 100 yards and 51-1 in the regular season.
Aaron Donald led the league in sacks with 20.5 and also set a new league record for an interior lineman as well as a franchise record. Donald's unique combination of strength and quickness could prove dangerous to the Patriots offensive line. While not as impactful in the postseason as predicted, his presence distracts teams into double-teaming him, allowing other players like Ndamukong Suh and Dante Fowler Jr. to step up.
Brandin Cooks and Robert Woods have both had 1,000-plus-yards in receiving with Cooks, a former Patriot, being one of if not the fastest player on the field. In his 2014 NFL combine, Cooks ran a 4.33 in the 40-yard dash. His speed allows him to get separation from defenders and to get open. Woods had a very good season catching 86 passes for 1,219 yards during the regular season with six touchdowns.
Julian Edelman and Rob Gronkowski both have 19 seasons of combined experience and are both favorite targets of Brady. Edelman had a decent game against the Kansas City Chiefs in the AFC title game. His three catches and 55 yards over New England's final two scoring drives helped cement a win for the Patriots. Gronkowski has averaged 70 receiving yards and a touchdown per game in the Super Bowl. Edelman has 196 receiving yards in his last two Super Bowls.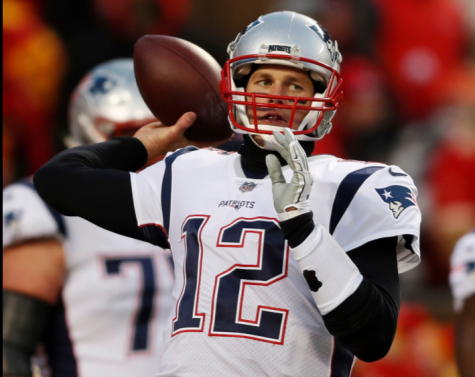 Tom Brady at 41 years-old would be the oldest Super Bowl-winning quarterback in history if he can lead his Patriots to a win. Brady and Goff are very similar statistically in yards, touchdowns, and interceptions, so it should be a fun back and forth battle from both. Brady has been flagged throughout the season with remarks about his low production in comparison to previous years. If he wins this game these rumors will be quelled and will potentially cement him as the greatest of all time.
Jared Goff was only seven-years-old when Tom Brady played in his first Super Bowl so this quarterback battle should be interesting. Goff will need to take care of the ball more as the Rams' three regular-season losses came when he turned the ball over. He threw an interception against the Saints in their regular season matchup, threw four against the Bears and was responsible for two turnovers in a loss to the Eagles. Another thing to watch for is Goff's play-action plays. Goff entered last week's NFC title game with the most play-action pass attempts this season. He went 10-of-12 for 108 yards and a touchdown off play-action in the win over the Saints.
While not a player, Bill Belichick can make or break a game. He is a football genius and is the mastermind of Brady's career. Belichick will have many tricks up his sleeve when going toe to toe with what some say is an offensive guru in Sean Mcvay. Belichick will undoubtedly have his squad ready and geared to go, with every play of McVay's under a microscope. Mcvay will need to be at the top of his game in order to combat one of the league's best, if not the best, quarterback and coach duo. Of course, it is possible that Belichick will have another blunder like in Super Bowl LII when he benched Malcolm Butler.
Overall, Super Bowl LIII should prove to be an exciting game of offensive masterminds on the sideline and two top-quality quarterbacks. The game will be a battle of old vs. new and experienced vs. Super Bowl rookies. Sean McVay will need to have will a Doug Pederson play-calling game in order to beat the winningest team in recent history. Kickoff will be at 5:30 CT. It can be streamed on CBSSports.com and on the CBS Sports App
Leave a Comment
About the Contributor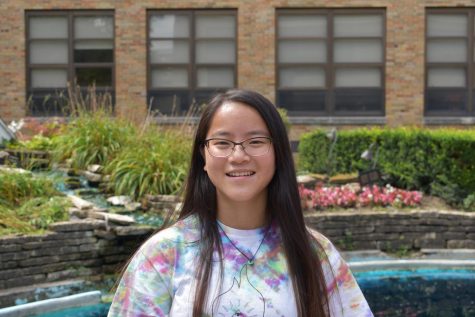 Lia Reichmann, Editor-in-Chief
Lia Reichmann, senior, is well versed in anything to do with Friends, Harry Potter, and sports. She likes to go backpacking and taking photos (follow @liareichmann_photography...