Chess team places seventh at state
The chess team tied for second place at the IHSA state tournament held at the Peoria Civic Center on Friday and Saturday, Feb. 9-10. The team then placed seventh overall in the tournament with six wins and one loss, for a total of 6/7 points.
This was the 14th consecutive year that members of the team, coached by teachers Mr. Dylan Canavan and Mr. Michael Jazak, attended the state tournament. Of the 25 members on the team, 13 competed at state.
We are ready for day 2… 1 of 8 teams that are 4-0!! Go Red Devil Chess!! 🏆🏆🏆@ThisIsHCHS @RedDevilsAD @IHSAChess pic.twitter.com/61wzVs5hLQ

— HCActivities (@HCHSActivities) February 9, 2019
"[So far] we've won the West Suburban Conference now 12 years in a row, this is the tenth time we've tied for second at state," Canavan said. "[While] all these things are great when you do that for so long the teams start to really want to come home with a piece of hardware for their efforts and such."
At the state tournament, teams played seven rounds, with the first round starting at 10 a.m. Friday. On Saturday, the teams returned and played at 9 a.m. finishing near the awards ceremony which occurred at 5 p.m.
A school is represented by eight players who play on eight different boards against other schools' eight players. There are generally a couple more people who are alternatives. Enough players from one school need to win their games in order for their team to win a round.
If the total value of points is more than 34, with the maximum being 68, then that school won that round. Though, if it is less than 34 points then it counts as a loss, and if it is exactly 34 points then it is a draw. Board 1 is worth 12 points when won, with board 2 being 11 points and it continues decreasing until board 8. The better a school plays the stronger the opponents are, however, every school plays every round. Individual scores are calculated the same way as team scores are, but a win counts as 1 point, a draw as half a point, and a loss as zero points.
"The season has been great. We [always] put a lot of pressure on ourselves to do well at the state tournament," Canavan said. "The seniors have busted their tail, they have worked really hard."
Individually, team Emma Wang, senior and chess team co-captain, went 5-1-1 on board 1 with a score of 5.5/7. She finished eighth overall at the tournament. Players on board 1 play the best players on other schools teams, with board 2 having the second best players and so on. Max Matura, senior and team co-captain, went 7-0 on board 2 at the state tournament. He finished with a score of 7/7.
"It has been really enjoyable [being a co-captain]," Matura said. "I learned a lot about managing a team and how to teach others."
Good luck to our Chess team at @IHSAChess this weekend!!🏆🏆🏆@RedDevilSpirit @RedDevilsAD @ThisIsHCHS pic.twitter.com/kBtdlKR6xB

— HCActivities (@HCHSActivities) February 7, 2019
Even though chess's competitive season is over now, the team will meet and practice every Tuesday from 3-5 p.m. in room 154 for the rest of the school year.
"Lots of people play chess at the school and they are either busy or intimidated by coming to the chess team, but we aren't a cut activity [even though] we are competitive…we'd love to have more people, you never know when you will find a diamond in the ruff there," Canavan said.
Leave a Comment
About the Contributor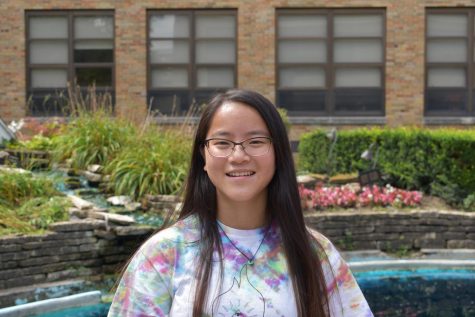 Lia Reichmann, Editor-in-Chief
Lia Reichmann, senior, is well versed in anything to do with Friends, Harry Potter, and sports. She likes to go backpacking and taking photos (follow @liareichmann_photography...