Girls' varsity basketball loses in close season opener
On Thursday, Nov. 21 at 7:30 p.m., the girls' varsity basketball team took on St. Francis High School. The home game marked the beginning of the season. Central lost in the close game with a score of 34-36.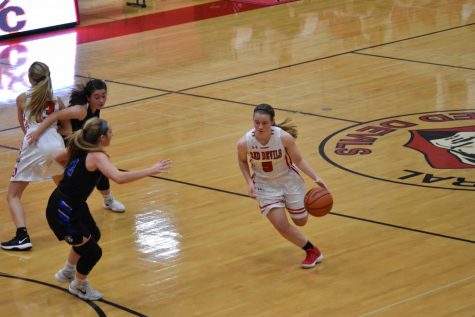 "For this being our first game and only having five returners, we performed well," said Kendall Butler, senior guard. "We still have a lot of work, but I'm extremely proud of my team."
The team persisted and almost won the game until the very last second. Central sophomore, Lanie Randel hit a three-point shot at the buzzer and although she made the shot, the referee called a travel penalty, which made it invalid.
Throughout the game, the team used different strategies to maintain their performance.
"We put a lot more pressure on the opposing team throughout the game. We pressed the other team, so we could get a turnover," Maria Riviera said.
When asked about what went well, Butler said that the energy coming from the bench encouraged the players to do better.
"We also communicated well on offense and defense. We passed the ball around a lot to get open looks too," Butler said.
The next girls' varsity game is against Hinsdale South at the Hornet/Red Devil Invite in the main gym on Monday, Nov. 25 at 6 p.m.
Leave a Comment
About the Contributor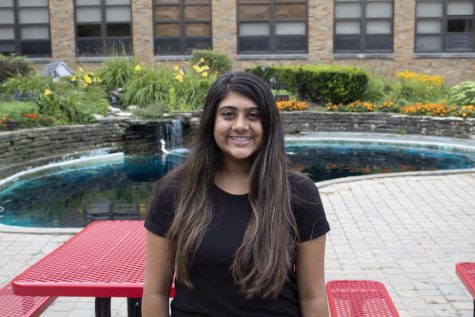 Zoya Anjarwala, Section Editor
Zoya Anjarwala is a friendly senior who is a section editor for Devils' Advocate. She is also a peer leader to her fellow freshmen. She loves to travel,...