L.A. Dodgers win the World Series in game six
On Tuesday, Oct. 27, The Los Angeles Dodgers won the 2020 World Series in Game Six, defeating the Tampa Bay Rays.
The World Series is the annual championship series of Major League Baseball's season. This year, it was a best-of-seven playoff between the Tampa Bay Rays and the Los Angeles Dodgers. The series began on Tuesday, Oct. 20, and ended seven days later with a win for the Dodgers. The Dodgers won four games while, the Rays won two.
"I really hoped that the Rays would win because as a cubs fan I really dislike the Dodgers but I'm also just glad to be able to watch baseball due to everything else going on," said Catcher Brown, senior.
Due to the ongoing COVID-19 pandemic, all games took place at Globe Life Field in Arlington, Texas, making this the first World Series to be played at a neutral site. Testing, tracing, social distancing, and emphasizing the importance of wearing a mask was part of the safety precautions that Major League Baseball (MLB) had to enforce in order to mitigate the risk of spreading COVID-19. Additionally, it is the first since 1944 to be held at only one ballpark.
"I really wanted the Rays to win because I used to live in Florida so they're my favorite team. However the Dodgers are a better team because they have more money," said Clay Cash, senior. "It's pretty unfair how the Dodgers can spend 200 million on a team and the Rays spend 50 million. I was so nervous because I knew if the Rays lost their season would be over."
Tampa Bay Manager, Kevin Cash, unexpectedly decided to take out their pitcher, Blake Snell, during the sixth inning.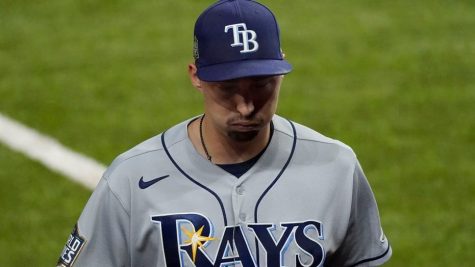 "It was a very controversial move by the manager," said Mr. Jason Zeimer, head baseball coach of the boy's varsity team. "Snell was pitching a great game. The Rays were up one to nothing. In that inning, they gave up the lead and the Dodgers eventually went out to win the World Series."
Dodgers player Mookie Betts stole two bases in the fifth inning and scored a run on a close play at the plate.
"Betts is a phenomenal hitter and I think what really stood out to me was that he was a great base runner," Zeimer said. "He got a couple of runs for the Dodgers just by running the bases really great and sometimes that gets overlooked by players."
If you want to know more information about the 2020 Game Six World Series, you can check out this website.
Leave a Comment
About the Contributor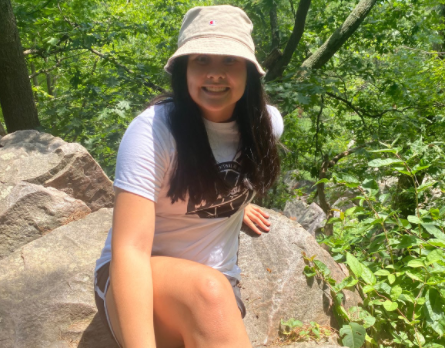 Gabi Camara, Writer
Gabi, a senior, is beginning her first year as a member of the Devil's Advocate team. When not a cross country and track practice, you can find...