2021 NFL Draft
Every year, the NFL draft is held where teams select the player they want on their team based off of their performance in college football and the need of the player on the team. Every year it is interesting to watch and see who each team picks for their players.
This year, many teams had picks that will change the fate of their team. . The Jacksonville Jaguars had the first overall pick and selected star quarterback (QB) prospect Trevor Lawrence who played at Clemson University. The Chicago Bears, our home team, made a very crucial trade, selecting star QB Justin Fields who previously played at Ohio State University.
Bears fans especially are ecstatic about this year's draft. 
"It's been a while since I've seen the Bears make a pick as great as this one. This will improve our team very much, and I'm excited to watch them play next year," said Peter Robinson, junior on the Hinsdale Central football team.
Other teams had great picks as well. 
"I've always liked the Atlanta Falcons and they had a really good first pick by taking Kyle Pitts [star tight end from the University of Florida]. I'm also very excited to see them play next year," said Dom Togo, junior.
The Detroit Lions ended up drafting the best defensive player in that class known as Penei Sewell.He is a very promising prospect. The San Francisco 49ers also made a really good trade up to the 3 rd overall pick and took QB Trey Lance from North Dakota University.
The NFL Draft is always exciting but what's even more exciting is seeing these promising prospects play in the NFL next Season and you can watch them on ESPN or any other sports channel next season.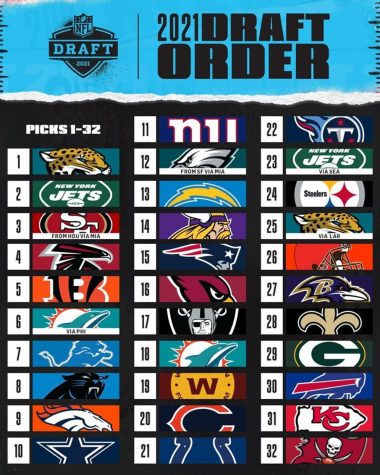 Leave a Comment