Devils' boys basketball fall to LT's Lions
On Friday, Dec. 10, Hinsdale Central's boys varsity basketball team played the Lyons Township Lions at Hinsdale Central's main gym. Central was defeated by a final score of 41-60.
This was the first white-out game of the year, specifically for this crosstown rivalry. It was the first packed game vs LT in two years, last year being played with no fans because of COVID-19 restrictions. 
"I liked being back in the student section, we brought the rowdyness up and the atmosphere was awesome," said Chris Gick, senior.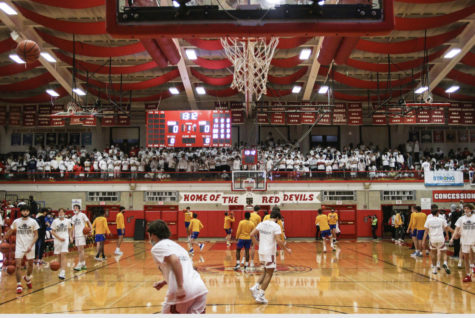 Mistakes got the best of the Devils on Friday, as they made only six free throws. They were trailing for the entirety of the game, struggling on offense. Emerson Eck, junior, made four three-pointers out of six attempts, keeping the Devils in the game until the 4th quarter. 
"We came out flat and couldn't get the offense going. It was our first time playing in front of a crowd like that and LT played a great game. It was a good learning experience for the season," said Jake Quast, senior shooting guard for Devils.
The Devils are remaining optimistic while keeping losses like these in mind.
"It was definitely a tough loss, we never got the experience for playing in front of that many people before because we played in front of no one last year but we played a good game on Saturday against top ranked New Trier so we just have to get hot again," said Mikey Hinchman, senior player for Devils.
Central's next game is on Friday against the Willowbrook Warriors at Willowbrook High School. For a game schedule you can visit here.
Leave a Comment
About the Contributor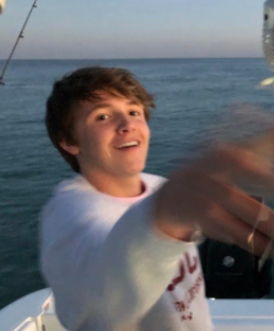 Lynden McCarroll, Writer
Lynden McCarroll, senior, is a first-year writer for Devils' Advocate Online. In his free time, he enjoys watching and playing sports like football,...